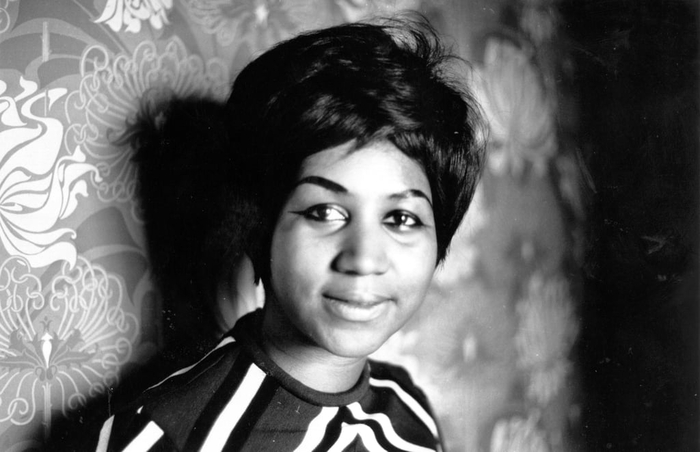 By Kenneth R. Jenkins
In America, we had royalty that's grand, bold and beautiful. A voice that commands R-E-S-P-E-C-T and much more. A voice that was and still is the voice of generations then and now.
Now, that golden voice is forever silent. In spite her sudden passing on 16 August 2018, her body of music will forever be with us; just like she has never left us. All of her many hits she made will forever go down in history.
Aretha Louise Franklin (March 25, 1942 — August 16, 2018) was an American singer and pianist. She began her career as a child singing gospel at New Bethel Baptist Church in Detroit, Michigan, where her father, C. L. Franklin, was minister. In 1960, at the age of 18, she embarked on a secular career, recording for Columbia Records but achieving only modest success. After signing to Atlantic Records in 1967, Franklin achieved commercial acclaim and success with songs such as "Respect", "Chain of Fools", "Think", "(You Make Me Feel Like) A Natural Woman", "Don't Play That Song (You Lied)", and "Spanish Harlem".
By the end of the 1960's, she was called, "The Queen of Soul". From then on, she wore that title with winning 18 Grammy, 112 Charted Singles, on Billboard, 77 Hot 100 entries, 17 top ten pop singles and becoming the first woman and African-american woman to be inducted in The Rock and Roll Hall of Fame in 1979 among other honors including at the Kennedy Center Honors honoree in 1994 presented to her by President Barack Obama.
When you hear an Aretha Franklin song, you can hear the passion she puts in every song, every note, every word. She sang those songs with heart and of course, soul. That soul reaching deep from within.
Despite personal problems that temporary stop progress, Ms Aretha just keeps it going stronger and stronger. No matter how deep the problems, she continues giving her all.
When I play on my computer "I Say A Prayer For You", it seems like she is singing to directly to me. When I hear "A Rose Is Still A Rose", seems like she's being a mother,aunt, grandmother soothing a young lady who just got hurt by someone. When I hear sing "Think" it reminds me of my own mother advising me to think about the consequences I get myself into. When I hear "Natural Woman" it's like she's glad to be a woman. When I hear "RESPECT" I hear in her voice liberation and assurance for everyone.
Diva or not, she will always be Aretha Louise Franklin, the little lady with the big voice and always will be "The Queen of Soul". That's a crown no other diva couldn't carry.
Kenneth R. Jenkins is a freelance writer, poet, podcast host/producer, husband and devoted husband living in Savannah, GA.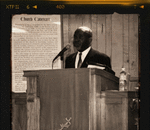 Posted By: Kenneth Jenkins
Saturday, August 25th 2018 at 7:33PM
You can also
click here to view all posts by this author...