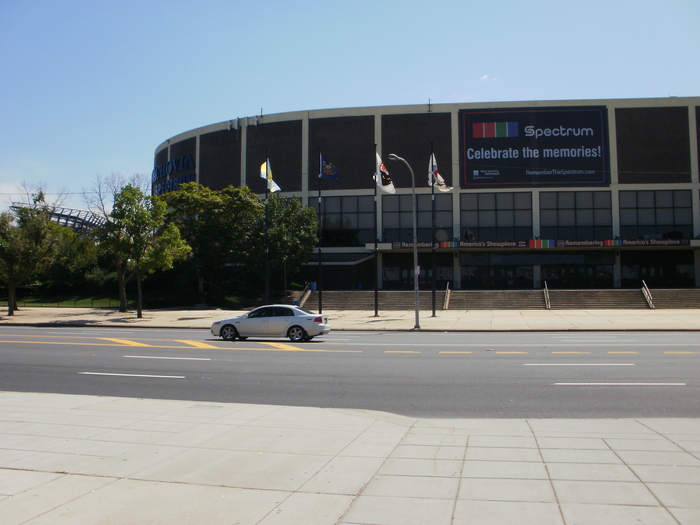 /*
Chapter 4: "Revenge Is A Dish Best Served Cold!"
'Willis Samuel Investigations, The Series' (Pt.4)
~ "Revenge Is A Dish Best Served Cold!" ~
Willis Samuel Investigations: 'Fairmount'
By
Gregory V. Boulware, Esq.
http://blackauthorsconnect.com/content/333689/willis-samuel-investigations-revenge-is-a-dish-best-served-cold
"Damn... Why'd they have to skin him? It probably didn't suit them to simply kill the ****er, huh?"
Willis turned to look at his driver and get his take on the crime scene. Warren didn't say a word. He just stared off in dumb-witted bewilderment. He didn't listen to the Medical Examiner when he told him to breathe through your mouth...it was too late. The sergeant gagged and ran from the killing room. In beween vomitting episodes, a subordinate attempted to inform him of the identity of the hanged and skined dead man.
"Sergeant, I want this man identified a.s.a.p., and I want to know the time of death...I wonder who would take the time to do something like this. I haven't seen or heard of something like this kind of **** being done to people in quite some time. It's something right out of a "Voodoo" horror movie! This is a bit unreal...the mob doesn't operate like this...the rat and the money, yeah, okay, but not the skinning and hanging upside down. This is made to look like something it isn't."
The sergeant managed to gather himself and get back into the exam room. He got the attention of the captain while he listened to the medical examiner. Warren informed the captain that the dead man was a cop.
"Captain, several of the officers seem to know this man, even without his skin...his physical makeup is recognized by one officer in particular...his partner."
"Really, is that a fact?" The captain rubbed his chin and began to walk around the room, being careful as to not step on evidence or blood spatter. Okay, I'd like photos of everything in here and outside of the building. I want this entire floor, from front to back, dusted and fingerprinted, I want everything bagged and tagged...nothing is to be left undone or uncollected. When the examination is completed by the M.E., I want the names of his contacts personal and professional, and more than anything else...I want to interview his current partner."
The sergeant quickly and deligently got to work.
"Captain, am I driving you anywhere before I get these things done?"
"No, I'll drive myself...I need to see a few folks while we're in the neighborhood. Get this info to me as quick as possible...I'll see you later at the office. You can get a ride back with one of the other officers."
Captain Willis's mind wandered a bit. He couldn't help thinking of the things that his ancestors endured back in the day...in the south as well as the north. His grandfather's stories have carried him to time and lands that he would never see or experince...until now. He knew of people who have disappeared, been tortured, and killed in a fashion such as the hanging victim back inside.
He drove around the neighborhood for a little while, gathering his thoughts as he traveled. where, who would know of the type of rope (hemp) that was used in the hanging? Why was this man killed in that fashion? Was he tortured before his death? How did he get there and why was he there in that building? Who was it he was meeting with? Was he on duty at the time of his death? How many men did it take to string him up to the ceiling? What did he do to deserve that type of death?
Willis's cell phone interrupted his thought processes...it was his sergeant.
"Captain, I've located the victim's partner. She says that he had been threatened a while back. She also said that he had been threatened by the neighborhood drug dealers for coming down on them on a number of occassions. She thought her partner stepped on the toes of one of the "Big Shots" in the network...she thinks it's a "Jamaican Revenge" thing."
"Okay, get her ass in the interview room as soon as you can get her picked up...unless she's coming in on her own. The next thing is I want copies of the duty roster of the two on my desk by the time I get back. It would also help to know about her comings and goings as well, Sergeant. I have a couple of stops to make...I'll meet you back at the office in couple of hours."
The captain concluded his ride around the hood and headed for the "Lincoln Drive" extension to the "I-76" expressway...South Philly was his destination. He wanted to speak with an old friend who would know about these types of deaths. Willis did not believe the sergeant's analogy surrounding the dead man hanging from the ceiling.
The cell phone ringer once again disturbed his train of thought. The call was from one of the district attorney's detectives who was assigned to keep tabs on "Stevie Cliff," the porn star. Not only was this detective assigned to the detail, he was a long time friend of the captain. The detective also knew that Willis was overwhelmed with murder cases and wanted to see his friend complete the assignments with expert detail and successful completions. The all-white upper echelon want to see him, a Black cop fail - fail miserably.
"Yo Bro., here's a heads up...the *** who had the "Don" on the hook, has disappeared...she's gone and we can't find her!