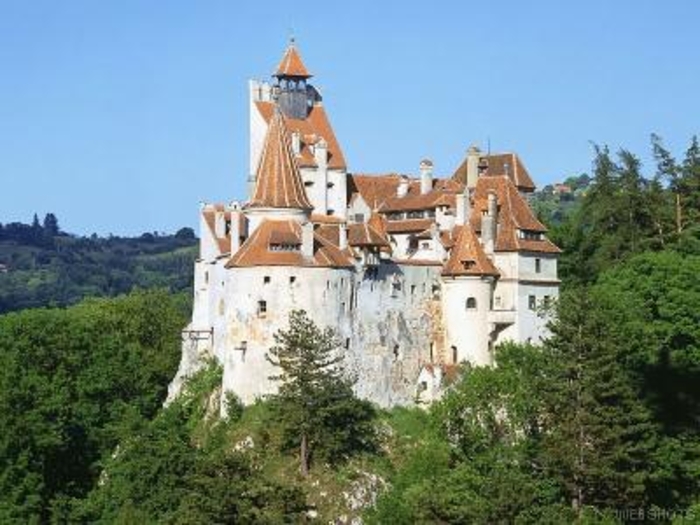 /*
Halloween Triplets on Kindle and Beyond!
By
Gregory V. Boulware, Esq.
http://blackauthorsconnect.com/content/329170/halloween-triplets
"Hallow I"
"The people who have been most eager to rule, to make the laws, to enforce the laws and to tell
everybody exactly how God wants things to be here on Earth – these people have forgiven
themselves and their friends for anything and everything. But, they have been absolutely
disgusted and terrified by the natural s*xuality of common men and women."
>
"The lips of black-robed judges appeared before him. They were whiter than the sheet of this printed page. Their lips displayed an unholy and terrible exaggeration. He saw this. His soul was spoiled…to revolution. He heard the sound of inquisitional voices. They seemed to be merged into one singular voice. He heard no more…for a time.
Fate was issuing from the lips of the black-robed men. What an expression of firmness and immovable resolution? My lord, the grotesqueness! The faces blazed with stern contempt of human nature. Fate continued, in his view, issuance from their lips. He saw them writhe with deadly locution. I shuddered to think what the man saw. The idea of delirious horror…"
>
"The bridge was intended for destruction, stood over "Owl Creek," bearing the plank that beard the weight of the doomed believer of the confederacy. Peyton Farguhar wished that he'd remained at home.
He was warned not to take action on his own by participants of this horrible conflict. After his capture and sentencing, he dreamed of home and family like so many Black Slaves once did, with his neck in a noose."
>
'Demon's Throat'
https://www.amazon.com/Hallow-Gregory-Boulware-ebook/dp/B01MDRWT7P/ref=sr_1_3?s=digital-text&ie=UTF8&qid=1508456778&sr=1-3
"Hallow II"
"'The Rails, Some Hemp, and A Hanging'
The Sun hadn't risen to light up the world this morning. This pain-in-the-ass of a war has proven fruitless. It has put us all in a terrible bind. The 'Blue-Bellies' outside were laughing and joking right under the window of my jail-cell window. And as I recall, I think I could see several 'darky's' planting, plowing, picking, and singing in the distance. The damned 'Yankees' have taken all that belongs to us…"
>
"Who is it that actually runs this initially intended Anglo-Protestant-Hippocratic-Puritan society of government (i.e., "We The People," which people?) working's that's riddled with corruption, racism, envy, hatred, oppression and suppression? Are they truly manipulated puppets of evil intent? How many of us remember that Satan was despised and cast out from heaven? Do you remember what he supposedly said and vowed to do? You may recall the infamous line – "It is better to rule in hell than to serve in heaven?" He made no bones about his hatred for mankind. He vowed to kill or destroy every man, woman, and child of humanity – "all of them by any means necessary!"
While he usually or never has a direct physical contact with the masses, others are at the behest of his directives and desire."
>
"I was there when Captain Willis Samuel and National Forestry Service Ranger Commander Gerald Glenn confronted and eradicated the monster beast in the park. I didn't like Glenn very much, although I admired him. He was damn good at what he did. It was his woman that I liked…loved and wanted.
Yeah, she was something else. Genailia put the whammy on me at the zoo. She definitely whipped my ass in that booth. But man, just to get the opportunity to be near her, to feel her voluptuously warm and supple body and that magnificent ass close to mine…was worth it."
>
"One of many legends inspired by a 17th century monk by the name of 'Johannes Kelpius of Transylvania.'
He led a mystical and mysterious cult under the guise of religion. The so-called religious order was housed in the woods of northwest Philadelphia. The meditations commenced and continued undisturbed and unmolested from about 1694 to 1708, Johannes's death, into and beyond current day society.
Ballard believes the members of the religious order in the Wissahickon-Valley Green woods of Roxborough – Chestnut Hill – Germantown – Mount Airy vicinity and woodland still reside there to this very day. For the past three centuries, Dracula has reigned supreme in tales of darkness and blood-feasting. But the gothic and mysterious romance and blending ooze of hard facts tainted with fanaticism, has indeed planted the seed of intrigue into the minds of historians and imagination of people who believe in the mystical magical powers possessed in Kelpius and his 'Philosopher's Stone.'
The stone is an alchemical substance that has the ability to turn lead into gold."
https://www.amazon.com/HALLOW-II-Portentous-Sagacious-Redolence-ebook/dp/B06WRVL9QF/ref=sr_1_2?s=digital-text&ie=UTF8&qid=1508456778&sr=1-2
"Fairmount":
"The angry piercing eyes of the thing were now upon them…Malcolm screamed. He was dreaming. His sleep was continually interrupted with nightmares. His parents considered psychiatric consultation. The constant nightmares caused great concern to Benjamin and Geraldine Xavier. "Will this terrible event never end," asked Benjamin? "Our son will have this embedded in his mind for as long as he lives…what can we do to help him?""
https://www.amazon.com/Fairmount-Terror-Gregory-V-Boulware-ebook/dp/B076G976LX/ref=sr_1_1?s=digital-text&ie=UTF8&qid=1508456778&sr=1-1
>
'Fairmount' The Series:
Chapters One Through Nine...Ten to be posted
"A thunderous roar erupted just as Lindsey placed his hand on the last rock in the cliff, pulling himself up onto the plateau. Dirt and shrubbery flew all around as if a strong wind-gust blasted through signaling a squall in a rainstorm or twister. The boy could not believe his eyes. He nearly fell backward off the ledge of the cliff. But he knew subconsciously, that he had to hang on."
https://gvb1210mine.wordpress.com/
>
The Hallow Twin-Pack:
https://www.amazon.com/s/ref=dp_byline_sr_ebooks_1?ie=UTF8&text=Gregory+Boulware&search-alias=digital-text&field-author=Gregory+Boulware&sort=relevancerank
>
The Current Listing of "Boulware Books!"
Amazon
http://www.amazon.com/Gregory-V.-Boulware/e/B00OI16PDI/ref=ntt_dp_epwbk_0
~ 'The E-Store for Books by Gregory V. Boulware, Esq.' ~
http://boulwareenterprises.com/-_A_Portentous_Epoch_~.html
http://thebookmarketingnetwork.com/profiles/blogs/the-e-store-for-books-by-boulware
~BoulwareEnterprises~
http://www.BoulwareEnterprises.com
https://about.me/gregory_boulware
"Twitter"
https://twitter.com/AuthorBoulwareG
https://twitter.com/hashtag/BoulwareBooks?src=hash
https://independent.academia.edu/GregoryVBoulware
http://blackisms.com/education-2/
http://knowledgeisking.ning.com/profile/GregoryVBoulware
https://www.authorsden.com/visit/author.asp?id=168361
ThePaper.Li.BoulwareDaily
http://paper.li/~/publisher/5445ebb6-59f5-4aaf-bbbb-4bfc6689d423
A 3 Horror Pack Trick&Treat via Kindle-Format!
'HallowI'
https://www.amazon.com/Hallow-Gregory-Boulware-ebook/dp/B01MDRWT7P/ref=sr_1_3?s=digital-text&ie=UTF8&qid=1508456778&sr=1-3
'HallowII'
https://www.amazon.com/HALLOW-II-Portentous-Sagacious-Redolence-ebook/dp/B06WRVL9QF/ref=sr_1_2?s=digital-text&ie=UTF8&qid=1508456778&sr=1-2
'Fairmount'
https://www.amazon.com/Fairmount-Terror-Gregory-V-Boulware-ebook/dp/B076G976LX/ref=sr_1_1?s=digital-text&ie=UTF8&qid=1508456778&sr=1-1
*/
#BlackAuthors #Boulware #BoulwareBooks #HBCU #BlackWritersMuseum #onWURD #12thTribe #BlackInAmerica #SNCC #SCLC #NAACP #COAR #JohnLewis #DrKing #MartinLutherKing #PhillyTribune #PhillyTrib #BlackAmerica #SojournerTruth #Sojourner #BlackHistory #History #HerStory #KnowledgeIsKing #BlackThen #P2P #3rdEye #Books #TheReadingList #BookLovers #BookClub #BookZiny #TheBookShop #ByTheBook #BookMarketing #BookSeller #ReadWrite #AmericaReframed #Entrepreneur #WordStream #Ghosted #GhostWriter #Nibbies #TheBritishBookAwards #TheBritishBookIndustry #FredNeuman #Edited #NigelRoby #Hallow #HallowII #Fairmount #Bear #TheOneThingIKnow #SpiritOfTheSoul #Anthology #Enterprise #Essayist #Author #Writer #SmokeyTheBear #YogiBear #TheBearFacts #Berean #CCPedu #TempleU #CheyneyU #LincolnU #PennStateU #Grambling #Clemson #TheMedia #NJNews #NYNews #PhillyNews #LinkedIn #Chicago #EzineAuthors #EzineArticles #ReadersGazette #IAm #IAmAMan #ManyRiversPBS #BookSellerAssociation #BooksAreMyBag #Technology #ClickBait #CBC #WordPress #BlogSpot #Amazon #KDP #Tumblr #PinteRest #Serendipity #Universal #Ubiquitous #TheLearningKey #TheUltimateRadioNetwork #TheOrderOfThings #Software #DataSource #DataBase #ComputerWorld #Oracle #WebSiteMagazine #Wired #Networks #Networking #Nibbies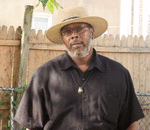 Posted By: Gregory Boulware, Esq.
Thursday, October 19th 2017 at 8:50PM
You can also
click here to view all posts by this author...