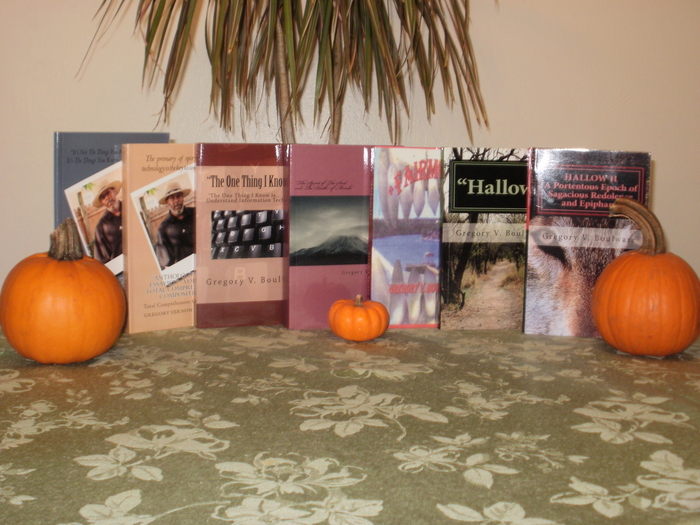 /*
The Unheeded Warning...
Prologue:
"No one would have believed that in the middle of the (twentieth/twenty-first) century that human affairs are being watched keenly and closely by intelligences' greater than man.
Yet, across the gulf of space on the planet 'Mars,' intellects vast and cool and unsympathetic regarded our 'Earth' with envious eyes…slowly and surely drawing their plans against us.
'Mars' is more than one hundred and forty million miles fron the 'Sun'…and for centuries has been in the last stages of exhaustion.
At night, temperatures drop far below zero even at its' equator. The inhabitants of this dying planet, looked across space with instruments and intelligence of which we have scarcely dreamed; searching for another world which they could migrate…
They could not go to "Pluto;" outer most of the small planets and so cold, its' atmosphere lies frozen upon its' surface. They couldn't go to "Neptune" or "Uranus," twin worlds in eternal night and perpetual cold, both surrounded by un-breathable gas and ammonia vapors.
The "Martians" considered "Saturn," an attractive world with its many moons and beautiful rings of cosmic dust – but its' temperatures are close to two hundred and seventy degrees below zero and ice lies fifteen thousand miles deep on its' surface
Their nearest world was giant "Jupiter," where volcanic-titanic tips of molten lava, laced with hydrogen rises flaming to the top where atmospheric pressure is terrible; thousands of pounds per square inch…they couldn't go there. Nor could they go to "Mercury," the nearest planet to the "Sun"…it has no air; the temperature at it equator is that of molten lead.
Of all the worlds that the intelligences on "Mars" could see and study, only our own warm "Earth," green with vegetation, ripe with water and possessed a kindly atmosphere eloquent of fertility.
It did not occur to 'Mankind' that a swift fate might be hanging over us or that from the firmness of 'black-space' that we might be scrutinized and studied until the time of our nearest approach to the orbit of "Mars" during the pleasant summer season…"
…AS Narrated By:
~Sir H. G. Wells, Mr. Orson Welles, Sir Cedric Hardwicke, and Mr. Morgan Freeman~
>
Chapter 4: "All Points Due South"
"The Fall of Light"
By
Gregory V. Boulware, Esq.
http://blackauthorsconnect.com/content/328489/all-points-due-south-chapter-4-the-fall-of-light
All around the place, there was nothing but building debris and the occassional strangely shaped ashe. The ashen forms, me and Dre did see before. We didn't really pay it any real attention because we were quite busy trying to keep our asses from being zapped and or captured. But the reality of it all was that it was time to face the reality... We became alarmingly aware that those forms of strange shaped dust patterns were the remains of human bodies. We'd seen these forms on the streets and roadways, all the way here and throughout this location as well.
The white ashen forms didn't portray whether being male or female, ordinary citizen or members of the law enforcement community. They were simply yet horribly the remains of the dead, zapped into powdered forms of dust.
We only saw two or three bodies in blue uniforms, peeking through the cracks and crevices of the rubble that entombed them.
Russell and I ventured outside of the fallen building into the area that was once its' parking lot. We'd hope to recover a vehicle or two that might provide us transportation. As luck would have it, several vehicles were spared the collapse of the building. However, how were we to get them out from all the other wood, brick, and mortar that was spread far and wide inside and outside of this parking lot and the streets beyond from the other buildings?
Death and dead things were everywhere. The helpless zombified victims walked and milled about, clueless as to what it is they are supposed to do. The voices on the walkie-talkie became more clear once we were outside of the implodded structure. The voices of police and military command barked forth instruction for eveyone in the city to converge on the center city area... It reiterated its' instructions for those in the far south and west of the city to head toward the sports arena areas. We began to tred southward as we listened in on the radio transmissions.
Dre and I attempted to speak to the voices over the hand-held devices.
"Breaker, Breaker! This is a civilian citizen attempting rescue for folks in the north-west region and close point thereabout... Can you read me? ...Over!"
Me and Dre waited for a response to out radio request. The damned thing spit and squawked back an answer.
"No citizens are allowed to transmit over police and military radio bans...get off the airway and contact a designated official at once!" barked the voice.
"Well I'll be damned...did you hear that **** Dre? Do you believe this asshole? Is he ****in crazy or what?"
I barked sternly into the mic of the radio device.
"Now you listen here you asshole son of a ***...we are stranded civilians in need of assistance and immediate evacuation...there aren't any ****in officials, they're all ****in dead! If you'd like to talk to one of them who happens to be a pile of white dust, I'll hold the God-damned radio to it so that it can hear you - STUPID! ...Over!"
The voice replied, "Sorry son, we're really all ****ed up out here...sorry for your situation. As far as we know, sevreral battalions have been deployed throughout the cities on both sides of the river, Philly and Jersey. We haven't heard a word from anywhere else at present...if you can, I'd advise you and your party to make your way southward toward center city...that's were there will be supplies, medical aid, and possible evacuation available. We don't know anything about what's going on beyong the Mt. Airy and Chestnut Hill Regions. No news has been received from them at this point. Do the best you can to travel...we've been informed that all power, communication, and transportation has been halted and/or destroyed by these unidentified invaders. ...See ya when you get here, Son. ...Over and Out!"
Walking and stepping over the dead and the walking dead, Dre and I had made it as far as 'Wister Street and Germantown Avenue,' while listening to the communication and its' instructions. We'd somehow seemed to have formed a bit of a gathering, a following horde of lost souls. These poor individuals assumed that we knew where to go and how to get there. Yeah, we were making an attempt to follow the instructions of the radio voice, but reluctantly. The hairs on the back of my neck began to stand up...I suddenly got a sense of the 'willies.' Dre could tell that I was feeling a bit uneasy with the trek south and the horde of wayward, wandering followers who have made chosen to make them point guards for the homeless. We continued to lead the way southward, straight down the avenue.
Nearing 'Hunting Park Avenue,' just beyond 'Wayne-Junction Train Station,' the air was suddenly filled with the scream of fighter jets and Blackhawk Helicopters. They appeared to be converging on the 'Broad Street and Erie Avenue' vacinity. We could here sirens in the distance as well. How the cops were getting around was a mystery within itself, we were lead to believe all the roadways throughout the region were covered and blocked with collapsed buildings and other material. Suddenly an alarm sounded. It was like an alarm that we haven't heard in years... It was one of those civil defense alarms, like the ones we used to hear in grade school...like the ones our parents used to talk about durin a black-out during the war.
We could hear explosions and gunfire in the distance too. A greenish-blue-white haze appeared on the horizon heading south. Visibility wasn't all that bad when an occassional clearing happened as the wind blew. We could see straight across the hilly region from where we were standing, near what used to be the post office on the south side of Hunting Park Avenue. A rather large Baptist Church used to stand on the other side of the street also.
Hunting Park Avenue at Germantown Avenue was suddenly filled with the sound of warfare. From somewhere over the crest of the hill, one of the floating machines appeared. It seemed to come from right out of the ground...from the bigh hole in the street that used to be occupied by the "Simon Gratz High School!" It was of course, gone. Then another one appeared right behind the first one. It seemed to be riding on its coat-tail, in a tandem sort of fashion. A third one appeared right after the second vessel. It too was floating in tandem as the yellowish-green glow of its center eye; atop the long-necked attachment to a boomeranged-shaped floating body of shiny chromed metal with two greenish-blue death ray beams at either end; began to shoot forth its zapping light-rays. The target was anything moving...anything in sight!
Next...
Chapter 5: 'Farmland, A Skippack Retreat?'
"The Fall of Light"
By
Gregory V. Boulware, Esq.
http://blackauthorsconnect.com/cgi-bin/blog.cgi?blog_id=327765&cid=10
"Amazon"
http://www.amazon.com/Gregory-V.-Boulware/e/B00OI16PDI/ref=ntt_dp_epwbk_0
https://authorcentral.amazon.com/gp/profile
'HALLOW'
The Twin-Pack:
https://www.amazon.com/s/ref=dp_byline_sr_ebooks_1?ie=UTF8&text=Gregory+Boulware&search-alias=digital-text&field-author=Gregory+Boulware&sort=relevancerank
"Twitter"
https://twitter.com/#!/AuthorBoulwareG
https://twitter.com/hashtag/BoulwareBooks?src=hash
'A Significant Era of Perceptive Aroma and Vision'
https://boulwareenterprises.wordpress.com/2015/10/29/a-significant-era-of-perceptive-aroma-and-vision/
Featuring:
'Demon's Throat'
http://blackinamerica.com/cgi-bin/blog.cgi?blog_id=290777&cid=10
Visit This Site For Further Information:
http://boulwareenterprises.com/-_A_Portentous_Epoch_~.html
Til Next Time...
'G'
>
Next:
Chapter 5: 'Farmland, A Skippack Retreat?'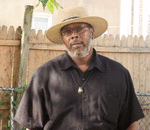 Posted By: Gregory Boulware, Esq.
Wednesday, October 11th 2017 at 12:11AM
You can also
click here to view all posts by this author...