I have no respect for the american system and for the judicial system because look how full the jails are,full till the capacity. Farrakhan said he respects the american flag,I say why, why should any Black man respect the american flag, for what it has done nothing for me or you or for any people of color. I dont like it, I dont like it because it has done nothing but degrade the Black man. Farrakhan is one of the greatest teachers that will go down in american history and he really will,I love that man but the american flag has never done nothing for me or you nothing but knock you down to your knees. I look at the world and the condition that the world is in today ready to explode into a big ball of fire. Some say america was great but I dont know when it was great, I never saw anything about america that was great. Every time I saw that movie 12 years of slavery it turns my stomach upside down and makes me want to throw up how they treated the Black woman how they mistreated her and abused her it brought tears to my eyes how she was brutally beaten for no reason and the men just stood around and watched, just like today the police came and jumped on an individual and beat him,beat him,beat him into submission and we stood there and watch like we dont care,but one thing when you see a crime being committed upon humanity and you just stand there and watch you are just as guilty as the person who is doing the crime. The curtains of america are about to close and come to an end because God has gotten into the picture . God is tired of his people being mistreated and we are Gods chosen ones so get ready Black men the White man have had a good run, along run off our blood sweat and tears, it's your time.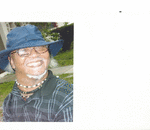 Posted By: david Cook
Tuesday, April 25th 2017 at 10:34PM
You can also
click here to view all posts by this author...