Self-publishing a book is not easy. It requires sweat, tears and dedication in believing in your work. It requires vision that requires research and more research in the publishing business field. Self-publishing requires marketing, non-paid book events as well as paid consulting events. They say the average printed self-published book sells about 100-150 copies and a good self-published book is few and far. Self-publishing a book requires you to believe your self-published book will make a difference in the world; even when the odds are against you. For I have seen the benefits of my self-published book, all because I believed. Below you will see who I was in the company of on the INDIE BOUND. ORG book website.
https://www.linkedin.com/pulse/self-publishing-nothing-impossible-memoirs-rhonda-johnson
The self-published author must learn and face obstacles by understanding one can be successful, and one must understand the term self-publishing when coming to the fork in the road by putting in the extra work without becoming BURNED OUT. As a self-published author one must take their work so seriously and will have to always keep in mind you are your own publisher. All the marketing, book promotion, setting interviews, as well as making sure your book has been professional edited for publication will be in your hands. Just know SUCCESS in self-publishing can be achieved.
Visit the Ebay website, my book is selling out to the point other countries are taking notice and selling my book for more money, than I get from my royalties on Amazon.com. Wow! Well time to meet M/R Johnson, the self-published author & social impact entrepreneur, who through allegiance to her self-published book has caused a transformation in the field of self-publishing.
Meet Memoirs Rhonda Johnson, born and raised in the Nation's Capital Washington, DC, she is the author of the combined book and workbook Memoirs Of An Addict: Fact or Fiction, that address the stigma and shame of co-occurring disorders of addiction, mental health and suicidal ideation that society is too ashamed and reluctant to talk about. Motivated by her pain and triumphs living life with co-occurring disorders from suicide, depression and addictions, Author M/R Johnson and her self-published book offers insight from three dynamic perspectives with reference to her personal lived experiences, her education from the Washington, DC Department of Behavioral Health Training Institute for Co-Occurring Disorders Competence Course, along with the District of Columbia DBH–Office of Consumer and Family Affairs, Certified Peer Specialists Certification Program, as well as her professional work experience on an (ACT) Assertive Community Treatment Team for Catholic Charities, Anchor Behavioral Health of Washington, DC.
As a result of her courage and perseverance her self-published book Memoirs Of An Addict: Fact or Fiction has been exercised by:
The Washington, DC Department of Behavioral Health, OCFA Administration for continued education
The Solutions for Wellness Conference (DC) for a HIV/AIDS workshop
The Washington, DC Catholic Charities, Anchor Behavioral Health addiction training course as required reading
Barnes & Noble's Catholic University and NBC 4 Healthy Book Festival 2016
Self-Publishing requires saying to yourself over and over again--All it takes is one person to read or hear about your work that can CHANGE your life forever.
M/R Johnson's motto is simple…Be careful who you judge, Do not neglect to show kindness to a stranger; for some, without knowing it, have had angels as their guests; who may have come through trials and tribulations of addiction, depression and suicide who understands the cries, the pains and sorrows of others to become an advocate of change, in a position for such a time as this. My self-published book Memoirs Of An Addict: Fact or Fiction is worth more than money for the reason-- if I can help change just one person's life through education, encouragement and to empower them that there is hope--Never Give Up!
For conversation in regards to M/R Johnson's journey in self-publishing, television, radio, news, mental health videos and or guest blogs featuring the author, speaker and certified peer specialist, click here to learn more
http://www.memoirsof2165.com/category/meet-mr-johnson/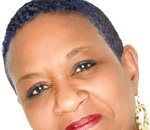 Posted By: M/R Johnson
Thursday, March 2nd 2017 at 8:18PM
You can also
click here to view all posts by this author...