Adventure Do not go where the path may lead...go instead where there is no path and leave a trail-Author Unknown
Ambassador Horace G. Dawson Scholars presents its 2nd Annual Black Male Summit on November 21, 2016 from 10am - 3pm, at the Cramton Auditorium, Washington, DC, US. With so many events happening in the psyche of all Black Americans, we felt the need to challenge ourselves through this year's theme: "Rise to Greatness!" This monumental event will be hosted at the Cramton Auditorium on the campus of Howard University. Since 1867, Howard University has been preparing men and women to advance social justice and the preservation of human liberty. In that spirit, Ambassador Horace G. Dawson Scholars chose this venue to carry its message to as broadly as possible. The Summit is free for all attendees and open to the public. Our goal is to gather 1,000 young Black men ages 14-24 from the DC/Maryland/Virginia (DMV) area to inspire them to dream, to advance themselves in their current situations and to build them up with a deliberate agenda that focuses on education, life skills and conspicuous brilliance in everything they do. This is a day to reach into the community and support an underserved community with unlimited potential. By combining robust support from the business community with nurturing mentors and role models, we encourage our young men to explore educational resources, develop critical life skills and connect with true professional guidance. Students will personally engage speakers, panelists, exhibitors and professionals in attendance. All invited exhibitors are encouraged to offer personal and professional mentors, tutors, internships and even jobs. Many of these boys are already highly skilled! A select group of these young men will also be invited to attend The Scholars' 6-Week Summer Enrichment Program to be hosted on the Howard University campus starting in July 2017, where students will prepare for college with classroom sessions and educational workshops in STEM, Communications, SAT/ACT Prep, Financial Literacy, Essay Writing and Social Etiquette.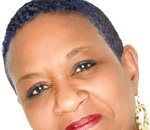 Posted By: M/R Johnson
Monday, November 21st 2016 at 12:20AM
You can also
click here to view all posts by this author...