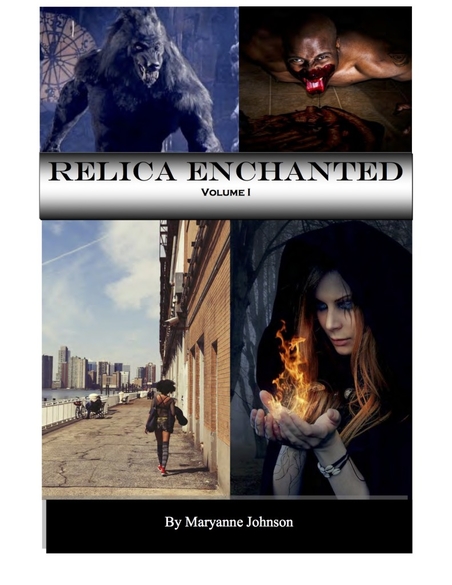 Relica Enchanted is a novella series still in the works, whose premise may still need unwrapping, however it is the authorís first attempt at fiction writing, in which she fuses erot*ca, romance, horror, action and adventure and sci-fi or fantasy together to outline the story of a young woman who falls in love with someone who turns her whole world inside out, causing her to seek vengeance and new meaning in life and lending her to fall into the arms of another who like her, is on the same page as far as the new and horrific reality he must contend with as well, all the while, falling into a witchís clutches, who has plans beyond what anyone could have imagined.
Volume II is in the works and even more elaborate and colorful then the first. Infused with humor, wit, and lavishness, Relica Enchanted, Volume I is both poetic and engaging and pays homage to the authorís inspiring legendary writers: Zora Neale Hurston, Terry McMillan and Toni Morrison, but in effect exposes her own unique voice as well...
Maryanne Johnson, formerly published under Maryanne D. Brown Campbell is author of Serpentine Tongue, a book of poetry, plays, collages and sketches and Food for the Soul a book of poetry, articles, surveys, recipes and an exploration of relationships, stereotypes, emotional intelligence, statistics, history, and the like, in which she wrote to better understand why her marriage failed.
Maryanne D. Brown Campbell Johnson currently resides in San Diego, CA, though a southerner, and has widely traveled, living in Germany for 5 years, touring London, England; Paris, France; Venice, Italy; Holland; Berchtesgaden; Switzerland; living in Guam for 2 years and having toured Singapore; Phuket, Thailand; United Emirates, Bahrain, Dubai; and Cairns, Australia. She possesses a Bachelors of Arts Degree in English and a Masters degree in Business Management. She loves to write, be it poetry, articles, plays, essays, non-fiction and as of late, premiers her first go at fiction, with the Relica Enchanted series.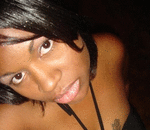 Posted By: Maryanne Campbell
Tuesday, June 28th 2016 at 11:06PM
You can also
click here to view all posts by this author...