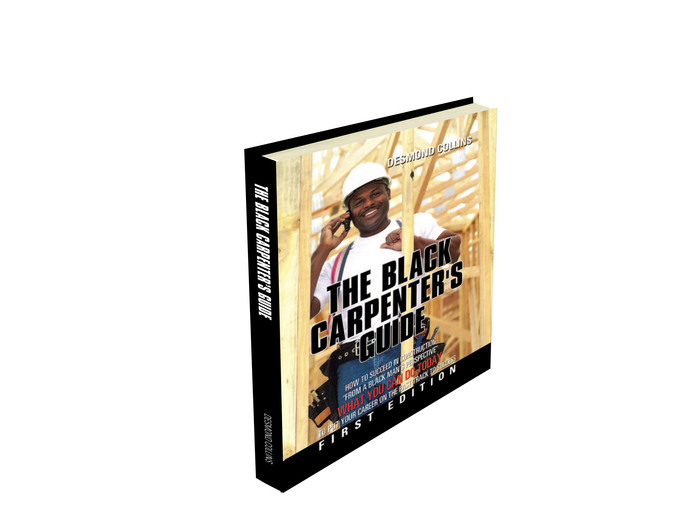 http://bookstore.xlibris.com
www.amazon.com/books
www.barnesandnoble.com
THE BLACK CARPENTER'S GUIDE.
This step-by-step book explains everything you need to succeed in every aspect as a black carpenter, from developing the right mindset to finding trainings and classes that can increase your knowledge about construction.
You will understand what apprenticeship works best for you and how to compare them before making an informed decision.
You will be given the knowledge and experience from a black man on the benefits of working for union versus non-union companies and which will be more in line with your overall career goals as a carpenter.
You will discover how purchasing the right hand and power tools will help improve your image as a carpenter on the job-site and make your job much easier, helping you succeed in the trade as a journeyman carpenter. This also provides assistance on
1. How to decide on the best materials to use for a job or project.
2. What building systems are used in commercial and residential construction.
3. How learning the terms and language of construction can help you succeed at a job in the field.
4, How to develop the right job search plan and How to schedule your week that gets the immediate results you are seeking that will have you employed in a few short weeks.
You will learn how, if you must travel to find employment, to be properly compensated for traveling expenses and what the company should provide. You'll discover how to work productively and stand out as a carpenter so that your career will continue to move forward and you will get the promotions you deserve.
You'll find out about specialties within the trades of construction and how choosing an area of specialization may lead you to greater job fulfillment. You'll find out how to deal with racial discrimination on job-sites and how to file a complaint with management. You'll discover free and very low-cost ways of continuing your education and advancing your career that will make you extremely valuable as an employee and keep your skills in high demand as a journeyman carpenter.
You will learn about new breakthroughs in construction and technologies that are on the forefront and how by getting the right trainings you'll be setting yourself up for employment for years to come. Also, as a bonus there is a chapter on what you need to do to get your contractor's license. This book is especially written for the challenges we must face and overcome as black men and women in construction.
Purchase your copy of The Black Carpenter's Guide TODAY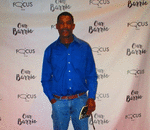 Posted By: Desmond Collins
Saturday, June 18th 2016 at 9:38PM
You can also
click here to view all posts by this author...