There is always more than one way to see things even when given what appears to be only one choice. There are ALWAYS options to be found if we refuse to see only what people suggest we do. There are a multitude of solutions to problems even when we are told there is but one. What this is called is creative thinking. Some have called it out of the box thinking. They're any number of names we could use, but at the heart of it all is our ability to think creatively and not in one dimension. Successful people or people running successful businesses are not one dimensional. Success is not founded on what we can see but rather what we will see. It's forward thinking. Those who have taught about the glass being half empty or half full would like for us to think in "their box" and not out of it. You are negative or positive, optimist or pessimist.
Let's approach this a little differently. First let's see how what is said can lead us to specific conclusions and not usually our own. We are asked a question "Is the glass half empty or half full?" Therein is the problem, we are put in a position of responding only one of two ways by the questioner and therefore will give only one of two answers they control and the answer we give says according them what type of person we are (according to their study's).
Many of us become limited thinkers where others of us become free thinkers, neither of these need an explanation, all we need do is consider the glass. Free thinkers challenge themselves to go further than where they are or even what they see on the surface. Limited thinkers see only what they have been told to see. Was the question rhetorical, depends on one's view, and is it asked of self or by someone else?
Does the glass represent life, it could, and how we go through life depends on what we see in it as well as how we choose to face it. Is the glass ME? It also could be, and what I allow to come pouring into my life is again a choice I have to make and things will be seen by what pours from my life into the lives of others.
Where we are in relationship to the glass will determine how we see things. One glass (problem, situation, predicament) many options, it has been said there are 360 degrees to a turn, so with that in mind there are at least 360 ways minimal to see anything in life, and when we change our view of things, then the things we view will change. When we stop looking at things the way others try to convince us to, we will stop getting the same old expected and controlled results.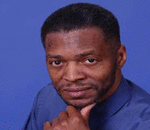 Posted By: timothy white
Sunday, October 26th 2014 at 12:12PM
You can also
click here to view all posts by this author...