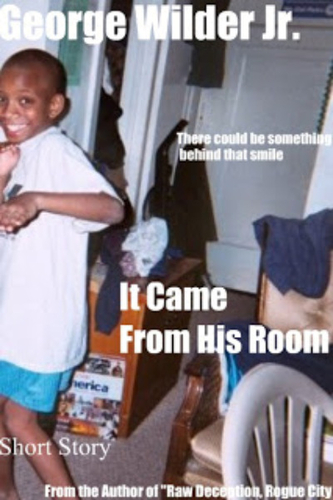 The house was big and beautiful and nothing like we had ever experienced and lived before. The children emerged from the car and ran towards their new and gorgeous home with glee. My wife and I railed at their excitement. Actually we were all excited with giggles about our new home. And it was about time, that I finally owned something that no one could take away from me. It was located in South Peterson, Illinois, with a population of only a few thousand. We wanted to get away as far as we could from Chicago. This was a suburb where nothing exciting ever happened and after Chicago, that was the way we wanted it to be. It had everything but the white picket fence out front. We could always erect one later. My wife, Lisa Thurman and I, Mark Thurman had pooled our hard earned resources over number of years along with some long term savings to buy this house that could be best described as being out in the middle of no where, however, we loved it. It was a wonderful ranch style home, however, without the horses. This was a single family home of about two thousand and four hundred square feet with three bedrooms and two bathrooms. The exterior included a two car garage and a fantastic driveway. No more of living on top of and right next to rowdy and noisy neighbors. Wooden and pine oaked floors almost in every room of the house.
The interior could only be explained as immaculate. There was central air, a fireplace, glossy hardwood and tiled floors even in the bathroom. We loved it. The furniture had arrived about an hour ago before we had come. As mentioned, our children Amy eleven and Jeffery twelve, quickly darted and ran to claim their rooms which were located on the second floor of our new home. Once inside, I immediately claimed the den. My wife was sold on the spacious bedrooms. I had been recently promoted at the employment agency where I worked now as an assistant district manager. My wife Lisa was a Chicago Public School teacher and she was pulling down the big bucks. So, therefore, we would have no problems paying the monthly high mortgage as long as they did not lay her off as was being talked about. I was the district manager of Shelby's Park District. As a family, we were all smiles.
The city life had really taken its toll my wife and I. We wanted a safe place for our children to play and grow up and to have good and solid friends. We all knew that there was no real escape from crime and that it could hit anywhere, anytime, and anyone. However, we knew that in South Peterson, Illinois deadly crime was not an everyday occurrence. After a few weeks, as the family had become so attached to the house it was so unbelievable. I could not wait to get our children out of public schools, in my view; they have become some of the worse in the nation. With all the noise locally and nationally, I knew that I wanted my kids in a safer neighborhood and a school where they could learn without the media sticking a microphone up in their young faces. I believe we had found that.
My wife and I always enjoyed a clean house, and this house deserved nothing less. She had learned it from her parents, and so did I learn from my own, parents. After a few weeks, Amy's room could have stood some improving; however, on the other hand, Jeffery's room was always a colossal mess. His clothes were hanging half way out of his dresser drawers. Half eaten hamburger sandwiches and French fries were located way under his bed now with mold. His rotting manure was slimmed upside the walls. Urine covered the beddings. We figured with plenty of input coated with immense threats from the both of us, would do the trick. We wanted the entire house to be one as it pertains to cleanliness. This was going to be hard work for my little Jeffery.
This was the life. We had a nice car, a house, lovely children, and we were finally away from Chicago, a beautiful city but just not for my family. On this wonderful Saturday morning I wanted to step out and see the neighborhood and try and meet some of our new neighbors. I'm sure that someone saw us moving into the house. However, they did not bother to come over and introduce themselves. I finally had a real house to call home. It was exciting, my wife and I had worked very hard for this day. As I walked around, Peterson, Illinois, it was a very quiet place not many people were out and...
Author George Wilder Jr.
www.amazon.com/author/gwilder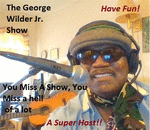 Posted By: George Wilder Jr.
Sunday, September 1st 2013 at 5:15PM
You can also
click here to view all posts by this author...