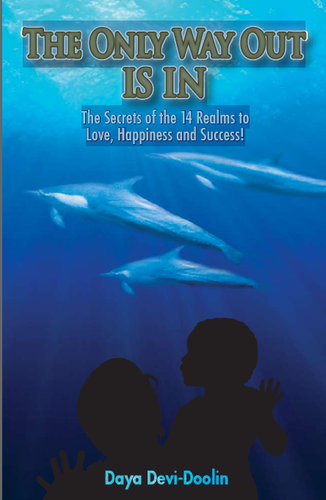 To Read accessible excerpt pages now:
http://bit.lylbj52N2
"All the answers you've been searching for...
By Lisa Ghofrani "ghofranigraphics" FL -
You are so awesome!! Your writing is even better in this book than in the previous one. How incredible it is that you make all this important and helpful information available to all! "
The First Review
By Nancy C. Roselli "Nancy C. Roselli, USA) -
"...and the first shall be last....LOL...I only have one chapter left to read and I hesitate to read it because I want MORE....My very favorite author, bar none, because she ALWAYS tells the Absolute Truth and reminds me frequently of who I am.I am utterly amazed by God's creations and the daily manifestations of His Love. I am humbled by His Majesty and uplifted by His Presence, Whatever I know is nothing; whatever I am Given is Everything! Thank you Daya, for affirming the Truth Above All Else. I will always be ready to do my part, as it becomes Revealed to me....my gratitude is overwhelming."
Excellent Book!
By Professor Yogi Bhart J. Gajjar USA -
"This is a very inspiring book! Daya Devi-Doolin takes us into the realm of Be-ing on a conscious level and shows us the unseen realm of our own inner self. I feel this book will succeed in inspiring readers and healing on different levels to all those who travel the road through this book! If you are seeking deeper insight into the path of enlightenment, this book is a must for you!"
The Only Way Out Is In
Meeta G. Parker (Newark, USA-
"This is a very comprehensible book that depicts a woman's transformation throughout her life on her own journey, the lessons she learned along the way, and how she effectively put her knowledge into practice changing her life. The 14 Realms she speaks of are powerful information and need to be learned and understood. When these principals are adapted, your life will change and you'll notice those changes in your life. It's a must read book. I found Daya's personal story to be very captivating and you will too!"
As I share in my books, Super Vita-Minds' and in the latest one, The Only Way Out Is In: The Secrets of The 14 Realms to Love, Happiness & Success, thoughts are our inherited gifts to make the Word (our thoughts) flesh (manifestation out of the ethers) Thoughts are things. They are substance, energized thought forms that become manifested because of all that we believe in strongly, whether "good or bad", "right or wrong" for us. In true reality, there is no right or wrong, good or bad except how we perceive things. Whatever action we take as the result of the thought form entertained, it always leads us to our desired state, condition or consciousness where we learn the lessons we have chosen to learn. We are always brought back to our God Source, our Center our true reality - one of knowing we are Love, Loved and Loving.
Rev. Daya Devi-Doolin, Dir.
For any missed blogtalk radio shows Visit anytime
www.blogtalkradio.com/padaran
http://bit.lylbj52N2
www.padaran.com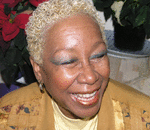 Posted By: Daya Devi-Doolin
Wednesday, February 24th 2010 at 11:38AM
You can also
click here to view all posts by this author...