Home > Career Center > Job Seekers > Job Search

| | |
| --- | --- |
| Location: | Edwardsville, IL United States |
| Position Type: | Full Time |
| Post Date: | 08/11/2017 |
| Expire Date: | 09/11/2017 |
| Job Categories: | Social Services, Education and Library, Collegiate Faculty, Staff, Administration |

Head Start/Early Head Start, Family Engagement Specialist (6339)
The Head Start/Early Head Start Family Engagement Specialist supports the program's systems for Eligibility, Recruitment, Selection, Enrollment and Attendance (ERSEA) and actively engages enrolled families. The Specialist's case management includes assessing family's strengths/needs, establishing goals and completing Family Partnership Agreements, promoting and monitoring financial self-sufficiency, coordinating the provision of social services throughout the duration of the family's participation in the program, and providing educational opportunities regarding family well-being, child development and school readiness. He or she will accurately complete documentation of all family engagement and support services, in a timely manner, both in the program's data base and hard copy files.

Additionally, the Family Engagement Specialist also connects families and agencies throughout the community in order to promote the SIUE Head Start/Early Head Start Program and to provide needed referral information. Further duties and responsibilities may be assigned in support of the department's mission and goals.

This position is a current civil service vacancy at Southern Illinois University Edwardsville. This position will close to applicants at close of business, 4:30 pm CST, on the posting end date.

Applicants must submit a Civil Service application (required), a detailed resume, and unofficial transcripts, including those for SIUE, through HireTouch. Your resume should reflect all relevant skills and experience related to the minimum qualifications listed for this position. If qualifying by education, you must submit your transcripts, including those for SIUE, at the time of application. Applicants qualifying for Veteran's preference must submit a copy of form DD214 at the time of application. For additional information, please visit: Eligibility Criteria and Point Allocation and Proof of Eligibility. Please submit any other licenses or certifications related to the position at the time of application.

To apply for a vacancy, click the "Apply" button. This will prompt you to access your existing HireTouch account or create a new account. Instructions for creating a new account are available at: HireTouch Set-Up. Only create a new account if you have NEVER created an account. In your HireTouch account, you will upload all necessary documentation as requested above. After logging in or completing your new profile, you can then complete your application process for individual positions.

For Civil Service positions, Illinois residency is required within 180 calendar days of the start date for the designated position.

Applicants will be subject to a background check and/or drug screening prior to an offer of employment. NOTE: Some positions are represented by a union and may require union dues.

For more information, please visit the Office of Human Resources website at www.siue.edu/humanresources or call Civil Service Testing at 618-650-2190. Qualifications & Requirements
Minimum Acceptable Qualifications:
A credential or certification in social work, human services, family services, counseling or a related field.

Preferred Qualifications:
-Bachelor's Degree in social work or related field as determined by transcript review.
-Two years of experience working with adult/parent education.
-Experience working with low-income families.
-Excellent oral and written skills.
-Computer literate.
-Valid drivers license.
Contact Name:
Jennifer Oates-Blair
Contact Email:
joatesb@siue.edu
Website:
https://siue.hiretouch.com/cs-current-vacancies/cs-current-vacancies-job-details?jobID=6339&job=program-services-specialist-family-engagement-specialist-6339
Company Description:
SIUE is a nationally recognized university that provides students with a high-quality, affordable education that prepares them for successful careers and lives of purpose. Built on the foundation of a broad-based liberal education, and enhanced by hands-on research and real-world experiences, the academic preparation SIUE students receive equips them to thrive in the global marketplace and make our communities better places to live. SIUE awards degrees in undergraduate and graduate programs encompassing the arts, sciences, nursing, education, health, human behavior, business and engineering. The Schools of Dental Medicine and Pharmacy award first-professional doctoral degrees in dental medicine (DMD) and pharmacy (PharmD). SIUE is an NCAA Division I member of the Ohio Valley Conference, as well as the Missouri Valley Conference in men's soccer and the Southern Conference in wrestling. The Edwardsville campus is supplemented by campuses in Alton and East St. Louis. Southern Illinois University Edwardsville is an Equal Opportunity Employer committed to an inclusive and diverse workforce. We will not discriminate against any person on the basis of race, national origin, religion, disability, age, marital status, sex, sexual orientation or veteran's status. We encourage applications from women, minorities, protected veterans and people with disabilities.
Please visit our employer showcase!
Apply Now | Forward Job to a Friend | More Jobs From This Employer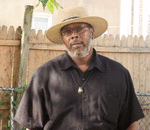 gregory boulware, esq. just posted a blog entitled '~ "captains – philly style!" ~'.
11:17PM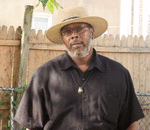 gregory boulware, esq. just commented on a blog entitled '~ "trumptown usa and the k.k.k." ~'.
11:09PM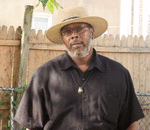 gregory boulware, esq. just posted a blog entitled '~ 'the rails, some hemp, and a hanging' ~ '.
07:50PM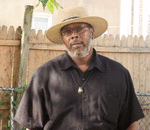 gregory boulware, esq. just commented on a blog entitled '~ 'they stood up for all human dignity!' ~ '.
02:04PM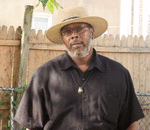 gregory boulware, esq. just posted a blog entitled '~ 'they stood up for all human dignity!' ~ '.
02:00PM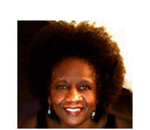 patricia avant just edited her profile.
06:15PM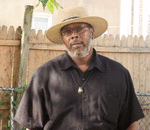 gregory boulware, esq. just posted a blog entitled '~ "trumptown usa and the k.k.k." ~'.
03:57PM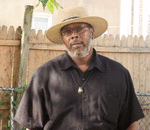 gregory boulware, esq. just posted a blog entitled '~ "by golly, they do get big" ~'.
10:58PM
bill clark just became a new member.
11:14PM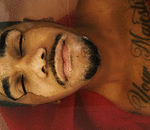 kimonie cutchember just became a new member.
11:18AM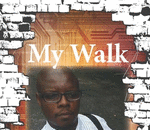 lamarcus childrous just posted a blog entitled 'what are we designed for?'.
03:51AM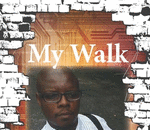 lamarcus childrous just posted a blog entitled 'when people throw dirt on me'.
03:49AM
>> more | invite friends