Michelle Obama at 2008 Democratic National Convention From: BarackObamadotcom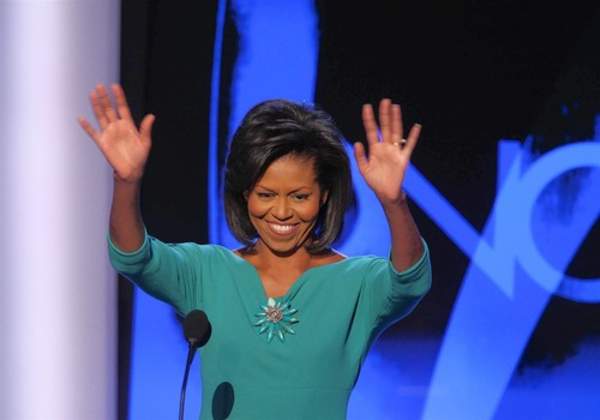 If you missed Michelleís speech, you missed a historic speech. Michelle personified beauty, grace, humility and a love for country. As a Black female she showed a human side that displayed a respect for God, family and human rights for all regardless of age, background, race or gender.
This is a speech that our daughters and sons need to see. It gives hope to single mothers struggling to raise their children, married couples who sacrifice and go without so that their children can have a better life and individuals who are the forgotten ones. It gives hope to those suffering with HIV/AIDS, or on the brink of foreclosure. It gives hope to Americans that have to decide between buying medicine or food. It gives hope to youth who wonder should they finish school or join a gang.
But more than hope, it gives us faith in the indomitable human spirit that we can triumph over difficulties, the past and any future dangers if we pull together as one. Is the American dream really for everyone? Can we really live on this ship called Earth take care of it, be fruitful, and multiply? If we donít become our brothersí keeper, we will perish as fools. We as the highest form of creation have the ability, creativity, imagination, and compassion to do so.
Change does begins from the bottom up- letís stop complaining and join forces and work for the good of all mankind. Letís focus on what binds us together rather than what tears us apart. When we do this, than we can really say that we are our brotherís keeper! This is love in action.
Posted By:
Tuesday, August 26th 2008 at 9:51PM
You can also
click here to view all posts by this author...