Harlem jazz trumpeter Pete Peters was murdered in 1933, hours before the birth of his son. Twenty-four years later, his son, Horatio Peters believes he's only chasing his father's genius rather than following in his father's footsteps. A remarkable trumpet player in his own right, Horatio struggles with playing original pieces left behind by his father. The works play perfectly in his head, but terribly through his horn. Seeking his father's music teachers, Horatio's journey will take him to Clarksdale, Mississippi. There he will meet the grand music instructors Jackson and Gaston Fable and all their wondrous tricks, rich history, and thumping music. Horatio's journey will collide with the stories of three generations of women from Water Bug Hollow, Louisiana, a seductive and wicked woman of fair beauty, and the proper keys to unlock the endearing story of another lifetime hidden in the mysterious notations of his father's music.
http://www.amazon.com/Ghost-Gabriels-Horn-Justin-Thomas/dp/0972554815/ref=sr_1_1?ie=UTF8&qid=1348415998&sr=8-1&keywords=The+Ghost+of+Gabriel%27s+Horn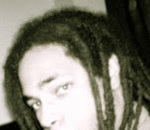 Posted By: Justin Thomas
Thursday, October 17th 2013 at 8:31AM
You can also
click here to view all posts by this author...