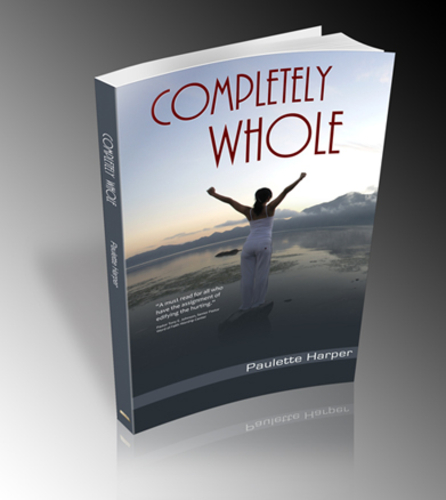 In her well-written, resource-filled guide, Harper provides readers with practical and biblically-based solutions to overcome everyday problems. Completely Whole features prayers, meditations, and powerful scripture passages to allow readers to interact with the text and to apply it to their own lives. Harper uses personal experiences and biblical principles to place readers on a path to be in connection with God. This life-changing book will help readers to transform their spirit, soul, and body through Jesus Christ, so they can live a life of peace, joy, and fulfillment.
Completely Whole is not a book to read once and set on a shelf; it is a "field guide" to help navigate through some of life's most difficult situations. Paulette does not sugar-coat painful dilemmas, but instead helps the reader to recognize God's redemptive plan in even the most dark, most daunting circumstance. This book is inspiring, optimistic, hopeful and encouraging while providing a clear-cut, scriptural blueprint for each reader to follow as they allow the Word and the power of God to transform their pain and restore their lives on their road to becoming "Completely Whole."
Posted By:
Saturday, July 16th 2011 at 12:36PM
You can also
click here to view all posts by this author...