Yesterday, oct. 3, I updated my voting identification. I was bipartisan for a long time. The silly young idea that neither democrat nor republican would count me in their numbers. That was just stupid. Stand up and be counted. I registered as DEMOCRAT. Here in Florida there is an amendment on the ballot to restore voting rights to felons. The state of Florida is a handful of states that denies people their constitutional right s to vote after they have been convicted of a felon. That law was created in about 1868 to disenfranchise African Americans. The whole purpose was to nullify the vote. It's time to do away with that.
Now we see a man about to become a Supreme Court Justice, who by all definition will put forth a kind of similar idea. This man Brett Kavanaugh will put that idea forward. Just as he will take away a woman's right to choose. He will take us back to 1820. He will vote against gay brothers and sisters. The traitor in the White House is putting him forward just for these very reasons. They want their privileges back. they want to put everyone back in their place. The main reason why Donald Trump and the republican party wants him there is that he will give cover to the traitor. The traitor is beholden to the Russian Government. We all know it. The Russian Government had something to do with him being elected. We all know it. If the Mueller Investigation comes to this conclusion that means he is legally a traitor. In public opinion he's a traitor. If tried in civil court with the evidence, more likely than not he is a traitor. He will have to be proven in criminal court. That may take some time, but we are of African descent and we know White Privilege. More than likely he will not be convicted of anything.
But this man Brett Kavanaugh is accused of s*xual assault. I'm convinced he did it. He was too damn smug on the witness stand. But I believe he will be admitted to the Supreme Court. White Privilege. Just like I believed Bill Cosby committed the crimes he committed long ago. But of course he was handcuffed and taken to jail at 81 years of age. This will not happen with Brett Kavanaugh. The traitor in the White house has seen to that. Instructing the FBI to a limited scope. I would like for all who read this blog and beyond. Tell a Friend. I would like for all of us to stay aware. They are trying to take us back to 1820. Literally put us back in chains. There are some of their politicians who have literally said that slavery was a good thing. i.e. Michelle Bachman. STAY AWARE.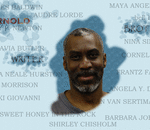 Posted By: Arnold Pettway
Thursday, October 4th 2018 at 6:56PM
You can also
click here to view all posts by this author...