Chassie has discovered the six powerful clans across the world–Africa (the Sakombi clan), Europe (the Spencer clan), Asia (the Qiáo clan), South America (the Amaru clan), North America (the Natosapi clan) and Australia (the Gale clan) and inherited her supernatural abilities. She fought a major battle with the help of John but her intuition tells her that the war isn't over. The clans have a secret…and Rasul has a secret weapon.
https://www.amazon.com/Chausiku-Dark-Soul-Clans-Book/dp/1516976622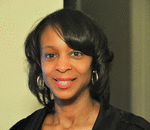 Posted By: Pamela Cash
Friday, March 17th 2017 at 12:44PM
You can also
click here to view all posts by this author...