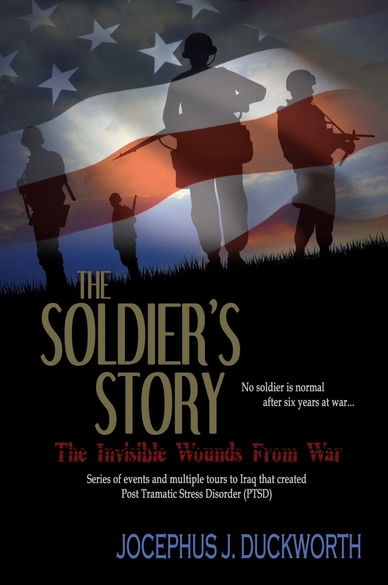 Introduction
The stories will take you on a journey through the Soldiers eyes. You will see the transformation of the Soldier's character from ordinary E4 Specialist to war fighting, "get'er done " type of Soldier who has a
difficult time shutting off the combat war mindset. The Soldier story will show how 6 years at war "4 tours to Iraq" lead to Post Traumatic Stress Disorder "PTSD" and how he had to fight for three years to get medical treatment from the United States Army. The readers will see and learned the three types of PTSD group sessions the Soldier was involved in and what he has learned from it. The stories will take you on a journey on how difficult it can be when a war veteran retires from the Army and has a difficult time dealing with civilian life and lack of family structure and support and not to mention jobs.
The Book will show despite the struggles from war and difficult time adjusting to civilian life, the Soldier never resulted to street drugs nor the high volume of prescription drugs, and never indulge in alcohol. The Soldier's soul was lost but By God's Great Mercy, the Soldier found Salvation through JesusChrist.
Soldier still take it one day at a time to adjust to civilian life and learn how to be Jocephus Duckworth and not Staff Sergeant Duckworth.
Here's what my book coordinator from Book Fuel says about my book.
Joe, I think in writing your story you can help others who are dealing with PTSD and fighting to try to make a good life for themselves in the civilian world. It can also help illuminate the problem we have as a society of ignoring our service members' struggle with depression, anxiety, and PTSD. Your story is heartbreaking and at the same time inspirational. So many times you could have taken the dark road, the low road, the wrong road. But you chose not to. Even in the depths of the mental and emotional strain of PTSD-and the lack of help you got for it-you were still able to use what strength you had to swim to the surface for air. And through all of this, you found your calling. I wish that every one of our men and women in uniform got immediate and thorough help with PTSD and that our society would do so much more to help veterans reintegrate into civilian society. Your book can help shine a light on that. Perhaps you can send a copy to the two congresswomen you spoke of in your book. We need better laws in place for our veterans. The best of luck to you, Joe!"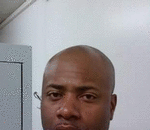 Posted By: Jocephus Duckworth
Sunday, February 12th 2017 at 7:09PM
You can also
click here to view all posts by this author...