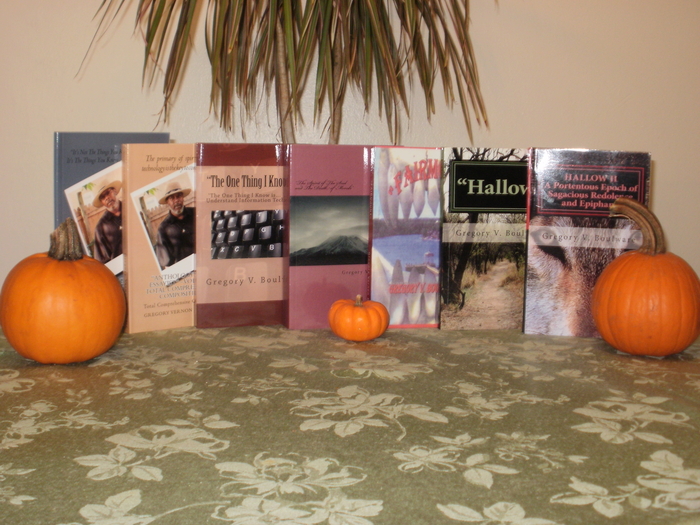 /*
"Image of Color"
By
Gregory V. Boulware, Esq.
http://blackauthorsconnect.com/cgi-bin/blog.cgi?blog_id=299299&cid=10
http://blackauthorsconnect.com/cgi-bin/blog.cgi?id=641608
Adam said to his son Seth, "Thou knowest this world – that it is full of sorrow and weariness, and thou knowest all that has come upon us, from our trials in it. Therefore, I command thee to keep innocency, to be pure and just, and trusting in God; and lean not to the discourses of Satan, nor to the apparitions in which he will show himself to thee. Keep the commandments that I have given thee this day; then give the same to thy sons and daughters.
And so that this commandment abide firm among all your children; sever thy children and thy children's children from Cain's children; do not let them ever mix with those, nor come near them either in their words or in their deeds."
Yahshua/Jesus Once Said to the People:
"There was once a landlord who planted a vineyard. He rented it out to tenants and left home for a long time. When the time came to gather the grapes, he sent a slave to the tenants to receive from them his share of the harvest.
The tenants beat the slave and sent him away without anything. The landlord sent a second slave. The tenants shamefully beat him, wounded him, embarrassed him, and threw him out. He sent a third and the same happened to him.
The landlord thought what shall I do? I'll send my son, they surely will respect him. He sent his son. When they saw his son coming – they said let's kill him and his property shall be ours!
So they threw him out of the vineyard and killed him. What then will the owner do to those tenants? He will come and kill the tenants and give the vineyard to other tenants."
~ "The Eye of Cain" ~
http://theeyeofcain.blogspot.com/
My friend, the late 'Brother Ronald "Kenyatta" Edwin Reed, aided in my pathway to wisdom, knowledge, and a better understanding of that which is destined for us.
I was brought to a clear and profound sense of realization while relaxing and watching a few old classic horror movies. One of the vintage shows portrayed the image of 'The Messiah' as he is/was truly seen by those who are not of colored pigmentation. Oh yes, I was taken aback…surprised in fact that the church would depict a Black Man as a motif in the stained-glass murals or painted windows of such an establishment.
One of the movies was "The War of The Worlds" by H.G.Wells and the starring role headed by Mr. Gene Barry. The movie was produced in 1953. The other movie was "Taste the Blood of Dracula." This particular version was released in 1970. The 'Hammer Productions' was a series of Dracula movies in which the starring roles cast Mr. Christopher Lee and Peter Cushing as the good and bad guys during the fifties, sixties, and seventies movie-going era. It has been written and recorded by me as well as many other authors that Jesus is/was a person of colour!
We have often discussed the true description of the 'Savior' as we have known Him and should know Him, "The Messiah."
"Saying, I am the Alpha and Omega, the first and the last; and, what thou seest, write in a book, and send it unto the seven churches which are in Asia; unto Ephesus, and unto Smyrna, and unto Pergamos, and unto Thyatira, and unto Sardis, and unto Philadelphia, and unto Laodicea.
And I turned to see the voice that spake with me. And being turned, I saw seven golden candlesticks; And in the midst of the seven candlesticks one like unto the Son of man, clothed with a garment down to the foot, and girt about the paps with a golden girdle, His head and His hairs were white like wool, as white as snow; and His eyes were as a flame of fire; and His feet like unto fine brass as if they burned in a furnace; and His voice as the sound of many waters."
~ Revelations 1:11-15 ~
Kenyatta and I had enjoyed many an argument and agreement, as I shall truly miss his tutelage, inspiration, humor, support, and compassion…he remains in the memory, heart, and soul of this one who is one of his many admirers and friends.
This good brother, known for his belief in the "Hebrew-Israelite Movement" was born to the world May 11, 1947 and began his new life on February 18, 2016.
His Eulogy as depicted by His Family:
"On May 11th, 1947, a baby boy weighing in at 9lbs. and 14oz.s was born in Washington D.C. to William and Katherine A. Reed. The proud parents of this fine healthy boy named him Ronald Edwin Reed.
Ronnie was reared in a Christian home and atmosphere. He attended the High Street Church of God in Germantown-Philadelphia and participated in Sunday school, Church Services, Youth Fellowship Meetings, Youth Conventions, Boyertown Youth Camp and even Wednesday Night Prayer Meetings.
He was a student at E. C. Emlen Elementary School, Theodore Roosevelt Junior High, and graduated from Germantown High School with the Class of 1966. During his school years at Germantown, he played varsity football. He was a member of the Germantown Bears the year they won the 1965 All Public Championship Game.
"Rohney," as he wrote his name, was a very gentle, tenderhearted young man. He served in the United States Army in Germany from 1966 to 1968 and received an honorable discharge as an SP-4. After returning home from the war he began to identify with the 'Hebrew Israelites.' He became a part of the "Black Power Movement" which was the call for the day in the early 1960's nevertheless, his tender heart remained. Ronnie worked for the Veteran's Administration Office and the United States Postal Service.
He met and married Corliss Campbell and out of this union they had five children. He was a tough but loving Dad. His children said their father loved to sing and has his music playing all through the house and even had them singing along. He loved all sports and even taught the neighborhood kids martial arts.
Ronnie had a passion for nature and loved to be outdoors. He became a craftsman and an artist using driftwood, seashells, and many other forms of nature to create beautiful pieces of art work. He went to the seashore collecting seashells and then to parks and woods looking for the right pieces of driftwood. He spent many hours meticulously carving and painting his beautiful pieces which were eventually sold.
In 2006, Ronnie attended a special service at the church he grew up in and a wonderful change took place in his life. He recommitted his life to Christ. He called his Mom and told her that the Messiah was now his Lord and Savior. Praise God!!!
In 2007, Ronnie was diagnosed with Multiple Myeloma and fought this disease with a passion. He never complained, never asked for assistance and carried his cross with dignity. Whenever asked how he was doing, he always had a positive response… "I'm fine" or "I'm cool!" For eight plus years he fought a good fight.
After a long friendship, eventually turning into a loving relationship, Ronnie remarried in 2010 to his lovely wife, 'Imani Willie Towns.'
He leaves to cherish his memory:
His lovely wife, Imani Willie Towns; Mother and Father, William and Katherine A. Reed; two sons, Kenyatta K. and Koron K.; four daughters, Tanyikia Alston, Twanda Campbell, Teneeshi Campbell and Kimeesha Reed-Walker (Kenneth); and one step daughter, Briana Towns; five Grandchildren, Jorrell, Kennedy, Lanaeya, Mekhi, and Kenneth Jr.; his loving and faithful Brother, William Reed Jr. aka Abdul Malik (Sandra); two sisters, Deatra E. Seibert and Desma S. Johnson (Darryl Sr.); two uncles, Samuel McCoy and Van McCoy; one aunt, Crystal McCoy; and a host of nieces, nephews, cousins and a community of loving friends…of which I am truly proud to be included.
There is one major event not mentioned of my late friend…this Brother talked, walked, and marched with Dr. Martin Luther King during many of the Philadelphia protests of the sixties and (including the protests and marches after Dr. King's assassination in 1968) seventies! There exists a copy of one of the marches exhibited on one of the pages of the printed version of this eulogy. I, like his family, remain very proud of that fact regarding my friend.
Albeit I shall miss him as I will all the days and nights that we, along with several other compatriots of "The Catharsis Table" (pg. 350 of "Hallow 2," A Portentous Epoch of Sagacious Redolence and Epiphany); these villainous culprits may have conspired to keep the knowledge of Kenyatta's death a secret from me. I say this because I am/was truly hurt and crushed that no one bothered to contact me with the news or notice of his death and funeral. The group who generally met on a daily basis, sitting around the table of Ms. Gerry's House (Geraldine and Ronald Acoyx), including Edgar "Buddy" Johnson and Maurice Grobes, who were supposed to be friends of mine, did not seem to care that Brother Kenyatta and I had become very close.
We argued and discussed Politics, The Holy Bible, The Holy Qur'an, The Torah and the Truth while we learned more and more about one another and spirituality, holistically. I learned of his passing from another group of guys from the neighborhood. Although they were pretty cool dudes, 'Ron' and 'Rayco' of Baynton Street, they were not members of our so-called group at the 'Catharsis Table' in Gerry's House. We happened to be talking about a few things when Kenyatta's name came up. The guys starred at one another and remained silent. In the height of the warm April afternoon of noisy traffic and children playing, silence reigned over all. Their solemn and blank faces said it all too… "Your friend is dead – they buried him about a month ago!"
I've learned many things since knowing and experiencing this human being. Brother Kenyatta helped and actually inspired me to create the article, "We The Matrix" as recorded within the pages of "Spirit of the Soul and The Death of Morals," pg. 290.
If he were here with us today, he would definitely be against the evil one who proposes to dominate the world while sitting in the chair of "The White House" that American Slaves Built! Election Day is upon us with the writing. I hope and pray that good conquers evil while continuing on with life's everyday challenges.
His friendship, spirit, and teachings will remain with me always.
It is Our Privilege, Our Right, Our Responsibility, Our Destiny…VOTE AS IF YOUR LIFE DEPENDED UPON IT! …BECAUSE IT DOES!
Til Next Time…
'In Pride, Truth, Justice, Peace, and Love,'
'G'
http://www.BoulwareEnterprises.com
"The Black Man has never been a competitor, but has always been subservient to the white race. And just as long as he remains subservient, his position is secure, and just as soon as he becomes a competitor, his fate is sealed."
~Dr. Benjamin Hayes, Eugenicist, 1905~
~ "Sankofa" the "Maafa" ~
http://blackhistory.com/content/273292/maafa-life-after-conquest
http://blackhistory.com/content/288611/sankofa-never-to-forget
"It's Not Too Late To Do The Right Thing!"
http://itsnottoolatetodotherightthing.blogspot.com/
"What Is A Man Who Does Not Try and Make the World Better?"
'Black American Freedom Fighters'
http://blackamericanfreedomfighters.blogspot.com/
"The Eye of Cain"
http://theeyeofcain.blogspot.com/
"How To Kick A Politician's Ass"
http://thepoliticalsasses.blogspot.com/
"The Lost Tribes of Twelve and Yahveh the Father"
http://yahvehthefatherthelosttribesoftwelve.blogspot.com/
"The Great Mediator - Just Words"
http://thegreatmediatorjustwords.blogspot.com/
…And More!
~BoulwareEnterprises~
http://www.BoulwareEnterprises.com
https://about.me/gregory_boulware
"Article Posting Sites"
http://www.blogger.com/profile/10910946197037982583
http://www.BoulwareEnterprises.wordpress.com
http://www.linkedin.com/pub/gregory-boulware/10/435/44b
https://www.goodreads.com/author/show/7237172.Gregory_V_Boulware
http://thebookmarketingnetwork.com/profile/GregoryVBoulware
http://www.wattpad.com/user/GregLitideas
http://literarygreg10xsmenow.tumblr.com/
http://koobug.com/GregoryVB_Author?p1498
http://about.me/gregory_boulware
http://www.pinterest.com/writerauthor6bk/pins/
https://plus.google.com/111976345290342184104/posts
http://www.bookcrossing.com/mybookshelf/GVBoulware/all
https://www.facebook.com/profile.php?id=100009002895659
http://ezinearticles.com/?expert_bio=Gregory_V._Boulware
~The Connect Platform~
http://blackhistory.com/cgi-bin/blog.cgi?id=641608
http://hbcu.com/cgi-bin/blog.cgi?id=641608
http://hbcuconnect.com/cgi-bin/blog.cgi?id=641608
http://blackauthorsconnect.com/cgi-bin/blog.cgi?id=641608
http://blackwomenconnect.com/cgi-bin/blog.cgi?id=641608
http://blackinamerica.com/cgi-bin/blog.cgi?id=641608
http://chocolatepagesnetwork.com/cgi-bin/blog.cgi?id=641608
http://escapeintotheword.connectplatform.com/cgi-bin/blog.cgi?id=641608
"Amazon"
http://www.amazon.com/Gregory-V.-Boulware/e/B00OI16PDI/ref=ntt_dp_epwbk_0
https://authorcentral.amazon.com/gp/profile
http://www.authorsden.com/gregoryvboulware
And
"Twitter"
https://twitter.com/#!/AuthorBoulwareG
https://twitter.com/hashtag/BoulwareBooks?src=hash
https://twitter.com/AuthorBoulwareG/status/541394366842281984
'Virtuosity101.com'
http://virtuosity101.com/
http://virtuosity101.com/cgi-bin/blog.cgi?id=641608
http://virtuosity101.com/content/288611/sankofa-never-to-forget
http://virtuosity101.com/content/288593/a-timeless-epoch-an-ingrained-memory
https://www.academia.edu/
https://independent.academia.edu/GregoryVBoulware
http://blackisms.com/education-2/
http://knowledgeisking.ning.com/profile/GregoryVBoulware
https://www.authorsden.com/visit/author.asp?id=168361
ThePaper.Li.BoulwareDaily
http://paper.li/~/publisher/5445ebb6-59f5-4aaf-bbbb-4bfc6689d423
*/
https://boulwareenterprises.wordpress.com/2016/11/06/image-of-colour/
https://boulwareenterprises.wordpress.com/2016/11/06/image-of-colour/?like_comment=3385&_wpnonce=b64f5800b5
Books:
#WeTheMatrix #Time #TheBookClub #BoulwareBooks #BookTour #TheBookStore #BlackWritersMuseum #KnowledgeIsKing #WellRead #BookTweet #TheBookReview #ReadersGazette #Books #BookZiny #Scribe #thestoryplant #SelfPublisher #PaperLi #Diversity #Academia #Adventure #IndieBooksBeSen #Indieauthor #IndependentAuthorNet #ShortStories #AARP #Amazon #EzineAuthor #CreateSpace #kindle #BlackIsms #socialmedia #AmWriting #Thriller #Mystery #s*x #College #CCPedu #Berean #Community #TheJohnsonHouse #ROI #Pierce #Paintopower #Travel #TheHerald #TRBirdWatching #Tribune #BlogTour #RT #CNN #LouderThanWords #AP #3rdEye #Chakra #NAACP
Johannes Kepler and the College of Invisibles
http://blackauthorsconnect.com/content/292390/bloodlust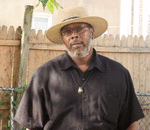 Posted By: Gregory Boulware, Esq.
Saturday, November 5th 2016 at 10:25PM
You can also
click here to view all posts by this author...