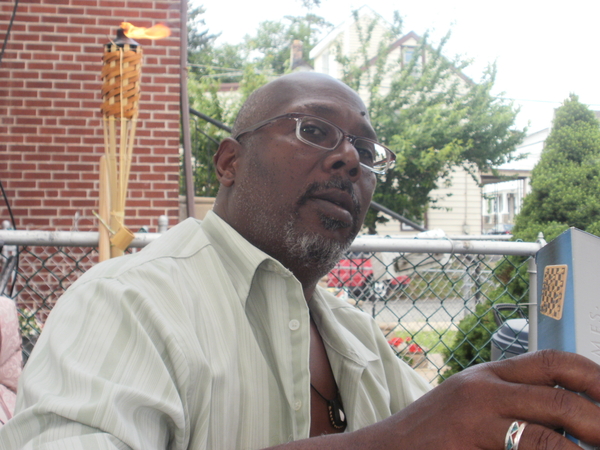 /*
The Ghost Writer Interviews_4.11.13
http://boulwareenterprises.wordpress.com/2013/04/08/the-ghost-writer-interviews/
Hello and welcome to this candid and informal interview of up and coming writer/author, of titles like, "The Spirit of The Soul and The Death of Morals," "Hallow" and "Anthology of An Essayist, Volumes 1 & 2" Gregory Vernon Boulware. Mr. Boulware has published several books and a plethora of online articles that embrace a host of genres. Join us in this three-part entertaining and enlightening visit with this awe inspiring author.
Thank you,
Your Online GhostWriter
/*
Pt. 1
"A Visit with Mr. Gregory V. Boulware, Author":
G.W.:
Hello and good morning to you Sir.
G.V.B.:
And to you Sir...as well.
G.W.:
Allow me to introduce to you all, Mr. Gregory V. Boulware, An Independent Self Published Author of Philadelphia, PA. Mr. Boulware has been published since 2007 while working for a Blue Bell, PA insurance company, when he decided to submit an article to a reputable online magazine.
Tell us about that experience Mr. Boulware.
G.V.B.:
Please call me 'Greg.' Since we're going to be chatting for awhile, let's not be so formal.
G.W.:
Certainly sir, we'd like nothing more than a simplistic comfort zone for the both of us.
G.V.B.:
Well, I was working as a 'Database Insurance Analyst' for an insurance company in Blue Bell, in a contractor capacity, when I wondered what would happen if someone hadn't shown me how this all worked, you know, computers. The job that I was performing was basically updating and correcting data and information that was found to be in error. I was also diving for missing and lost data as well, hence the title, 'Data-Miner.' The performing duties where a multitask office position. You definitely had to know what you were doing in order to function in that type of job. What I mean is you needed a basic understanding of how informational systems worked. Many of the employees in this particular field have backgrounds as 'key-punch operators' or some type of cashier or office clerk training. But, the schools that I've attended taught a plethora of skills that limited or eliminated that 'one-duty office task syndrome.' I was taught nearly everything you needed to know in order to be proficient in an informational management environment.
G.W.:
So that all meant exactly what, Greg.
G.V.B.:
It meant that I was highly prepared to "hit the ground running" when I walked in the door! My formal education...(more)
http://boulwareenterprises.wordpress.com/2013/04/08/the-ghost-writer-interviews/
*/
"Twitter"
https://twitter.com/#!/AuthorBoulwareG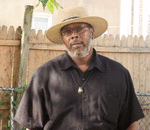 Posted By: Gregory Boulware, Esq.
Monday, April 8th 2013 at 2:36PM
You can also
click here to view all posts by this author...