Home > Blogs > Post Content

/*
"NINETY and FIVE"
By
Gregory V. Boulware
Bertram Lee Wolf wrote of Martin Luther's distain and excommunication of established avarice, greed, corruption, and spiritual laxity of the sixteenth-century Catholic Church; particularly his criticism for the sale of indulgencies, and pardons for temporal punishments due for sin. "When John Tetzel, a cleric who defended the sale of indulgences, visited Saxony in 1517, Luther protested by nailing his ninety-five theses to the door of the castle church. The theses were widely debated and led to Luther's excommunication in 1521; they are usually regarded as the beginning of the Protestant Reformation." What's happening to us in 2012 – 13 and beyond? Currently, we are in a quandary of despair, disregard, disorganization, disorientation, disassociation, separation, the haves and the have-nots, and the desire to leave things as they are; while babies are killed in their classrooms and cribs and the gun-totters say put a gun in every classroom.
Punishments and inquisitions were dealt severely and in many cases without regard for mercy or clemency. The castle dungeon is described for one poor soul in the text, "Pendulum of Hades."
The Pope does excellently when he grants remission to the souls in purgatory on account of intercessions made on their behalf, and not by the power of the keys – which he cannot exercise for them.
Wolf's continued report stated there is no divine authority for preaching that the soul flies out of purgatory immediately after the money clinks in the bottom of the coffer's chest. It is certainly possible that when the money clinks in the bottom of the chest avarice and greed increase; but when the church offers intercession, all depends on the will of God. Who knows whether all souls in purgatory wish to be redeemed in view of what has been said of St. Severinus and St. Paschal? The two saints have both refused to have their periods of penance in Purgatory shortened. No one is sure of the reality of his own contrition, much less of receiving plenary and/or complete forgiveness.
One who is bona fide and buys indulgence is as rare as a bona fide penitent man, which is very rare indeed. All those who believe themselves certain of their own salvation by means of letters of indulgence, will be eternally damned, together with their teachers. We should be most carefully on our guard against those who say that the papal indulgences are an inestimable divine gift, and that a man is reconciled to God by them. For the grace conveyed by these indulgences relates simply to the penalties of sacramental "satisfactions" decreed merely by man.
It is not in accordance with Christian doctrine to preach and teach those who buy off souls, or purchase confessional licenses, have no need to repent of their own sins. The so-called "fiscal cliff" could qualify as coffer-lust in light of what the people have demanded and ignored by ones who have been placed or manipulated in form or fashion to the pinnacles of national recognized power.
Any true Christian whatsoever, living or dead, participates in all the benefits of Christ and the Church; and this participation is granted to him by God without letter of indulgence. Yet the Pope's remission and dispensation are in no way to be despised, for, as already said, they proclaim the divine remission. It is very difficult, even for the most learned theologians, to extol to the people the great bounty contained in the indulgences, while, at the same time, praising contrition as a virtue. A truly contrite sinner seeks out, and loves to pay the penalties of his or her sins; whereas the very multitude of indulgences dulls men's consciences, and tends to make them hate the penalties. Papal indulgences should only be preached with caution, lest people gain a wrong understanding, and think that they are preferable to other good works: those of love.
Christians (of every faith) should be taught that the pope does not at all intend that the purchase of indulgences should be understood as at all comparable with works of mercy. Christians should be taught that one who gives to the poor, or lends to the needy, does a better action than if he purchases indulgences; because, by works of love, love grows and a man becomes a better man; whereas, by indulgences, he does not become a better man, but only escapes certain penalties.
Christians (of every faith) should be taught that he who sees a needy person, but passes him or her by although he gives money for indulgences, gains no benefit from the pope's pardon, but only incurs the wrath of God.
Christians (of every faith) should be taught that, unless they have more than they need, they are bound to retain what is necessary for the upkeep of their home, and should in no way squander it on indulgences.
Christians (of every faith) should be taught that they purchase indulgences voluntarily, and are not under obligation to do so.
Christians (of every faith) should be taught that, in granting indulgences, the pope has more need, and more desire, for devout prayer on his own behalf than for ready money.
Christians (of every faith) should be taught that the pope's indulgences are useful only if one does not rely on them, but the most harmful in one loses the fear of God through them.
Christians (of every faith) should be taught that, if the pope knew the exactions of the indulgence-preachers, he would rather, the church of St. Peter were reduced to ashes than be built with the skin, flesh, and bones of his sheep.
The text "Amongst Us" alludes to the probable possibility of powerful Archangels and other Cherubs walking amongst us. One never knows to whom it is they are speaking…
Til Next Time…
References:
Anthology of An Essayist, Hallow, and Spirit of the Soul and The Death of Morals
"Amazon"
http://www.amazon.com/s/ref=sr_gnr_fkmr0?rh=i%3Astripbooks%2Cn%3A283155%2Ck3AGregory+V.+Boulware&keywords=Gregory+V.+Boulware&ie=UTF8&qid=1324957155
Literature of the Western World Vol. I – The Ancient World Through the Renaissance
Brian Wilkie and James Hurt from Bertram Lee Woolf's translation of Martin Luther's Ninety-Five Theses
"Book Crossing"
http://www.bookcrossing.com/mybookshelf#dProfile
"Twitter"
https://twitter.com/#!/AuthorBoulwareG
"Escape Into The Word"
http://escapeintotheword.connectplatform.com/cgi-bin/blog.cgi?blog_id=227049&cid=10
"The Book Marketing Network"
http://thebookmarketingnetwork.com/profile/GregoryVBoulware
"Boulware's Amazon Books"
http://www.amazon.com/s/ref=sr_gnr_fkmr0?rh=i%3Astripbooks%2Cn%3A283155%2Ck3AGregory+V.+Boulware&keywords=Gregory+V.+Boulware&ie=UTF8&qid=1324957155
"Article Posting Sites"
http://ezinearticles.com/?expert_bio=Gregory_V._Boulware
http://www.blogger.com/profile/10910946197037982583
http://www.BoulwareEnterprises.wordpress.com
http://www.linkedin.com/pub/gregory-boulware/10/435/44b
http://www.BoulwareEnterprises.com
http://contributor.yahoo.com/user/814056/gregory_boulware.html
http://blackhistory.com/cgi-bin/show_member.cgi
http://hbcu.com/cgi-bin/show_member.cgi
http://blackwomenconnect.com/cgi-bin/show_member.cgi
http://blackinamerica.com/cgi-bin/show_member.cgi
http://blackauthorsconnect.com/cgi-bin/show_member.cgi
"A POWERFUL MESSAGE FROM GENERAL COLIN POWELL"
http://blackauthorsconnect.com/cgi-bin/blog.cgi?blog_id=175163&cid=10
*/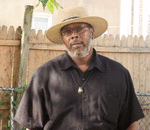 Posted By: Gregory Boulware, Esq.
Tuesday, January 1st 2013 at 6:13PM
You can also
click here to view all posts by this author...
/*Simply Beautiful, Jen-Fad! You have just proven that you are a true erudite! (Not that you had to, of course). I thank you for your research and insight...the wisdom to know what is indulgence and what is not,or should not be done. The bottom line is simply doing the right thing by helping others - honestly!

Much Love, Dear Lady!

Peace...

Greg.
*/

Tuesday, January 8th 2013 at 10:37PM
Gregory Boulware, Esq.
Greg & Jen
Now this is true scholarship and respectful love in one swoop.... swish.. swish.....
Now this how to do it properly !!!!
Take a bow ladie and gent!!!!

Tuesday, January 8th 2013 at 10:43PM

Johann Tetzel
From Wikipedia, the free encyclopedia
Johann Tetzel

Image of Johann Tetzel.
Born 1465
Pirna, Saxony
Died 11 August 1519
Leipzig
Nationality German
Occupation Dominican preacher
Known for selling indulgences
Religion Catholic
Johann Tetzel (1465 – 11 August 1519) was a German Dominican preacher known for selling indulgences.
Contents [hide]
1 Life
2 Doctrinal position
3 References
4 External links
[edit]Life

Tetzel was born in Pirna, Saxony, and studied theology and philosophy at the university of his native city.[dubious – discuss] He entered the Dominican order in 1489, achieved some success as a preacher, and was in 1502 commissioned by the pope to preach the Jubilee (Christian) indulgence, which he did throughout his life. In 1509 he was made an inquisitor of Poland, and in 1517 Pope Leo X made him commissioner of indulgences for all of Germany.
He acquired the degree of Licentiate of Sacred Theology in the University of Frankfurt an der Oder, 1517, and that of Doctor of Sacred Theology, 1518, by defending, in two disputations, the doctrine of indulgences against Luther. The accusation that he sold full forgiveness for sins not yet committed, caused great scandal; Martin Luther considered his actions evil, and began to preach openly against him.
In 1517, it was believed that all of the money that Tetzel was trying to raise was for the ongoing reconstruction of St. Peter's Basilica, though half the money went towards helping the Archbishop of Mainz, Albert of Brandenburg, under whose authority Tetzel was operating, to pay off the debts he had incurred in securing the agreement of the Pope to his acquisition of the Archbishopric. Luther was inspired to write his Ninety-Five Theses, in part, due to Tetzel's actions during this period of time,[1] in which he states,
27. They preach only human doctrines who say that as soon as the money clinks into the money chest, the soul flies out of purgatory. 28. It is certain that when money clinks in the money chest, greed and avarice can be increased; but when the church intercedes, the result is in the hands of God alone.
Tetzel was also condemned (though later pardoned) for immorality. It became necessary to disavow Tetzel and, when he discovered that Karl von Miltitz had accused him of perpetrating numerous frauds and embezzlements, he withdrew, broken in spirit, wrecked in health, into the Dominican monastery in Leipzig. Miltitz was later discredited to the point where his claims carry no historical weight.
Tetzel died in Leipzig in 1519. At the time of his death, Tetzel had fallen into disrepute and was shunned by the public. On his deathbed, Tetzel received a magnanimously penned correspondence from Martin Luther, stating that the child (i.e. the scandal) had a different father.[2]
[edit]Doctrinal position

Tetzel overstated Catholic doctrine in regard to indulgences for the dead. He became known for a couplet attributed to him: "As soon as a coin in the coffer rings / the soul from purgatory springs"
[edit]
Wednesday, January 9th 2013 at 1:27AM
Steve Williams
Irma, this issue of indulgences is the proverbial straw that broke the camel's back and started the Reformation.
Wednesday, January 9th 2013 at 2:02AM
Steve Williams
But this Christian Nation of America is not very different from the Holy Roman See, which I think is what Greg's driving at.
Wednesday, January 9th 2013 at 2:08AM
Steve Williams
The Holy Roman Empire was a political entity in western Europe from 800 to 1806. It was initially known as the Empire in the West. In the 11th century it was called the Roman Empire and in the 12th century the Holy Empire. The title Holy Roman Empire was adopted in the 13th century. Although the borders of the empire shifted greatly throughout its history, its principal area was always that of the German states. From the 10th century its rulers were elected German kings, who usually sought, but did not always receive, imperial coronation by the popes in Rome.

Background

The Holy Roman Empire was an attempt to revive the Western Roman Empire, whose legal and political structure deteriorated during the 5th and 6th centuries, to be replaced by independent kingdoms ruled by Germanic nobles. The Roman imperial office was vacant after the deposition of Romulus Augustulus in 476. During the turbulent early Middle Ages the traditional concept of a temporal realm coextensive with the spiritual realm of the church had been kept alive by the popes in Rome. The Byzantine Empire, which controlled the provinces of the Eastern Roman Empire from its capital, Constantinople (now ?stanbul, Turkey), retained nominal sovereignty over the territories formerly controlled by the Western Empire, and many of the Germanic tribes that had seized these territories formally recognized the Byzantine emperor as overlord. Partly because of this and also for other reasons, including dependence on Byzantine protection against the Lombards, the popes also recognized the sovereignty of the Eastern Empire for an extended period after the enforced abdication of Romulus Augustulus.

Growing Tensions

With the coalescence of the Germanic tribes into independent Christian kingdoms during the 6th and 7th centuries, the political authority of the Byzantine emperors became practically nonexistent in the West. The spiritual influence of the western division of the church expanded simultaneously, in particular during the pontificate (590­604) of Gregory I. As the political prestige of the Byzantine Empire declined, the papacy grew increasingly resentful of interference by secular and ecclesiastical authorities at Constantinople in the affairs and practices of the Western church. The consequent feud between the two divisions of the church attained critical proportions during the reign (717­41) of the Byzantine emperor Leo III, who sought to abolish the use of images in Christian ceremonies. Papal resistance to Leo's decrees culminated (730­32) in a rupture with Constantinople. After severance of its ties with the Byzantine Empire, the papacy nourished dreams of a revivified Western Empire. Some of the popes weighed the possibility of launching such an enterprise and assuming the leadership of the projected state. Lacking any military force or practical administration, and in great danger from hostile Lombards in Italy, the church hierarchy, abandoning the idea of a joint spiritual and temporal realm, seemed to have decided to confer imperial status on the then dominant western European power, the kingdom of the Franks. Several of the Frankish rulers had already demonstrated their fidelity to the church, and Charlemagne, who ascended the Frankish throne in 768, had displayed ample qualifications for the exalted office, notably by the conquest of Lombardy in 773 and by the expansion of his dominions to imperial proportions.

The Western Empire

On December 25, 800, Pope Leo III crowned Charlemagne emperor. This act established both a precedent and a political structure that were destined to figure decisively in the affairs of central Europe. The precedent established the papal claim to the right to select, crown, and even depose emperors that was asserted, at least in theory, for nearly 700 years. In its primary stage, the resurrected Western Empire endured as an effective political entity for less than 25 years after the death of Charlemagne in 814. The reign of his son and successor, Louis I, was marked by feudal and fratricidal strife that climaxed in 843 in partition of the empire. For an account of the growth, vicissitudes, and final dissolution of the Frankish realm, see FRANCE. Despite the dissension within the newly created Western Empire, the popes maintained the imperial organization and the imperial title, mainly within the Carolingian dynasty, for most of the 9th century. The emperors exercised little authority beyond the confines of their dominions, however. After the reign (905­24) of Berengar I of Friuli, also styled as king of Italy or ruler of Lombardy, who was crowned emperor by Pope John X, the imperial throne remained vacant for nearly four decades. The East Frankish kingdom, or Germany, capably led by Henry I and Otto I, emerged as the strongest power in Europe during this period. Besides being a capable and ambitious sovereign, Otto I was an ardent friend of the Roman Catholic church, as revealed by his appointment of clerics to high office, by his missionary activities east of the Elbe River, and finally by his military campaigns, at the behest of Pope John XII, against Berengar II, king of Italy. In 962, in recognition of Otto's services, John XII awarded him the imperial crown and title.

A Union of Germanic States

The empire in the West, at first an unstable union of Germany and northern Italy and later a loose union of Germanic states, remained in almost continuous existence for more than 800 years. During the Italo­German phase, the empire played a significant role in central European politics and ecclesiastical affairs. A central feature of this period was the mortal struggle between the popes (notably Gregory VII) and the emperors (notably Henry IV) for control of the church (see Investiture Controversy). With the Concordat of Worms (1122), an agreement between Emperor Henry V and Pope Callistus II, the emperor relinquished the right of spiritual investiture, or installation of bishops into ecclesiastical office. All the emperors were German kings, and because imperial duties and ambitions inevitably required their full attention, local German interests were neglected. As a result, Germany, which might have been transformed into a strong centralized state, degenerated into a multiplicity of minor states under aristocratic rule. The agreement at Worms had removed one source of friction between church and state, but through the 12th century the struggle for political ascendancy continued. In 1157 Frederick I, called Frederick Barbarossa, one of the greatest of emperors, first used the designation Holy Empire, ostensibly to increase the sanctity of the Crown. Frederick, attempting to restore and perpetuate the ancient Roman Empire, tried to suppress both the restless nobles of Germany and the self­governing cities of Italy. His interventions in the latter country were opposed by the Lombard League and severely strained his relations with the papacy. Pope Adrian IV insisted that Frederick held the empire as a papal fief, but the emperor, who had the support of the German bishops, maintained that his title to it came from God alone. During the almost two decades of sporadic warfare in Italy that followed, Frederick was defeated at Legnano (1176) by the cities of the Lombard League, and the cities thus established their independence from further imperial authority. Emperor Henry VI, who claimed the throne of Sicily through marriage, twice invaded Italy and the second time (1194) made Sicily his in fact. Emperor Frederick II renewed imperial efforts to vanquish the Italian cities and the papacy in the 13th century, but he was unsuccessful. For accounts of these and related events, see GERMANY; Guelphs and Ghibellines; Italy. The Holy Roman Empire had little real importance in European political and religious developments after the Great Interregnum (1254­73). The death of Frederick II in 1250 left the imperial throne vacant, and two rival candidates attempted to win support for their claims. Frederick's son, Conrad IV, and William of Holland first contended for the throne. In 1257 another imperial election was followed by the crowning at Aachen of the English Richard, earl of Cornwall, who was, however, unable to win control of the empire. In effect, this signalized papal victory in the protracted struggle with the empire. Beginning in 1273 with Rudolf I, the first of the Habsburg dynasty, various German kings laid claim to the imperial title and, in several instances, these claims were recognized by the popes. The office was little more than honorary, however, and inasmuch as the empire comprised a loose confederation of sovereign states and principalities, imperial authority was nominal. Louis IV, who assumed the title in 1314, successfully challenged the power of the papacy and for a brief period restored the prestige of the empire. In 1356 Charles IV promulgated the Golden Bull, which prescribed the form and procedure of imperial election and enhanced the importance of the electors. During the reign of Charles V, the empire encompassed territories as extensive as those of Charlemagne; but dynastic rather than ecclesiastical principles composed the chief cohesive element in the imperial structure of Charles V. The medieval concept of a temporal state coextensive and in harmony with the spiritual dominions of the church survived solely as a theory. As the Protestant Reformation gained headway, even the theory lost practical meaning. The unity of the empire was weakened in 1555 after the Religious Peace of Augsburg permitted each free city and state of Germany to exercise choice between the adoption of Lutheranism or Catholicism. With the Peace of Westphalia in 1648, which ended the Thirty Years' War, the empire lost all remaining sovereignty over its constituent states and France became the leading power in Europe. In its final phase the Holy Roman Empire served mainly as a vehicle for the imperial pretensions of the Habsburgs, but it performed certain useful functions, including the maintenance of a measure of unity among its component states. The later emperors, all rulers of Austria and concerned mainly with aggrandizement of their personal dominions, were mere figureheads. Futile armed intervention against the French Revolution constituted the last important venture of the empire in European politics. Because of well­founded fears that Napoleon I of France intended to annex the imperial title, Francis II, the last of the emperors, formally dissolved the empire on August 6, 1806, and established the Empire of Austria. More recently, the concept of the Third Reich (1934­45) held by Adolf Hitler asserted the empire's continuity with the First Reich (962­1806) and the Second Reich (1871­1918).

http://www.blackstudies.ucsb.edu/antillians/holyroman.html

Wednesday, January 9th 2013 at 2:19AM
Steve Williams
Irma, bring me up to speed on the two brothers. There's another gap in my history.
Wednesday, January 9th 2013 at 2:28AM
Steve Williams
Irma, is this the same Pope we're talking about re: the two brothers?

By STACY MEICHTRY

ROME—Pope Benedict XVI pardoned his former butler on Saturday, releasing him from an 18 month-prison sentence for stealing confidential papal documents that embarrassed the highest ranks of the Vatican.

The pontiff, who wields monarch-like power over the tiny city state, visited the Vatican jail cell of his former servant Paolo Gabriele on Saturday morning to carry out the pardon.

"This constitutes a paternal gesture towards a person with whom the pope shared a relationship of daily familiarity for many years," the statement said.

Mr. Gabriele and his lawyer couldn't be reached for comment.

With the pardon, the Vatican aims to turn the page on one of the more turbulent chapters in its modern history.

In October, a panel of Vatican judges convicted Mr. Gabriele of abusing his position to steal a massive cache of documents from the papal apartment and handing them over to a journalist. The publication of the documents in the Italian media opened an unprecedented window onto the daily machinations of Vatican officials, ranging from internal power struggles to allegations by one high-ranking Vatican prelate of corruption among his colleagues.

The Vatican denied the corruption allegations, and launched sweeping investigations to uncover who was responsible for the leak, a trail that eventually led to Mr. Gabriele's Vatican quarters. There, according to the findings of the Vatican judges, Mr. Gabriele had stashed myriad documents as well as gifts given to the pope by dignitaries.

Mr. Gabriele told Vatican authorities he was holding onto the papal gifts with the intention of returning them. The former butler said he took the documents, because he thought the pope was poorly informed by his senior advisers. Mr. Gabriele said he felt the need to expose "evil and corruption" throughout the church.

"I don't feel like a thief," Mr. Gabriele told the court at his October sentencing.

Vatican authorities have yet to get to the bottom of the corruption allegations Mr. Gabriele's leaks exposed, in particular the decision to transfer the whistle-blowing Vatican prelate overseas.

After Mr. Gabriele was released from jail on Saturday, he was barred from living in Vatican City and banned from resuming "his previous occupation," the Vatican said.

"The Holy See, trusting in his sincere repentance, wishes to offer [Mr. Gabriele] the possibility of returning to a serene family life," the Vatican said.

http://online.wsj.com/article/SB10001424127887324461604578195070389625256.html

Wednesday, January 9th 2013 at 4:35AM
Steve Williams
/*
Truth can be a deadly thing! It can imprison you, free you, and kill you... Many people knew the truth and many people paid the ultimate price, including the butler. The Timing - Yes, it is exactly to what I am alluding!
The last time that I re-visited 'I Claudius,' it was 2013.

How very observant and astute we are - here at BIA!

Mnay Thanks...

Peace and Love,

Greg.
*/

Wednesday, January 9th 2013 at 10:07AM
Gregory Boulware, Esq.
awww... Greg... the Catholic Church... I grow up as a Catholic. I was taught to believe that sins and punishment from sins could be "forgiven" if one confessed their sins to a man behind a wooden opening in the door. Also the Rabbi spoke of pergatory and the only way to avoid your sins were by professing to your "Priest" for those forgiveness and he could "bless my soul; and forgiveness would be granted via him. I don't know how many Hail Mary's I had to chant, while handling my Rosary...

That was just too much for a mere child, who hadn't come into her spiritual awareness.
And I of course followed these church doctrines until I became of age to read and discover.

Today I still follow some of those Catholic teachings because they were in fact a part of my being today. However, as you say...

Christians should be taught that "the purchase of indulgences" is not a free pass from Hell/Purgatory or damnation...

GOD/ALLAH/HIGHER POWER, is where forgiveness comes from... men of the cloth are only vessels (men/women of flesh whom we can touch) that we can talk to, learn from...

All this other stuff is irrelevant.

My spirital sense of awareness comes from within my heart! If I see a man hungry do I simply walk by? No... and if I do; then should I go to my rabbi and ask him for forgiveness because I did not show Charity to this man hungry on the street... I say not.... I believe if you do good, good will come to you... if you do bad... be prepared for the punishment!!

((of course I hope that this offends anyone ... I went St. Pascals in New York) this is where I learned... I do not say all Catholics are taught this way of life)) But I will say, I hoped the Catholic Church had gotten rid of some of these old ways....
Wednesday, January 9th 2013 at 10:24AM
Cynthia Merrill Artis
"Christians should be taught that "the purchase of indulgences" is not a free pass from Hell, Purgatory or Damnation..."
... Men of the cloth are only vessels (men/women of flesh whom we can touch) that we can talk to learn...

How Profound!

I think WE GET THE POINT!

Peace and Love,

SANKOFA
*/



Wednesday, January 9th 2013 at 10:38AM
Gregory Boulware, Esq.
@ Gregory & Saint,

Thanks & I give glory to God for giving me the illumination!

I also found something else interesting. It's also posted to a blog , Called the Roots of the
Wednesday, January 9th 2013 at 5:03PM
Jen Fad
@ Steve,

I see. So Irma has got you continuing her Anti-Christ objective. Hmmmmm how interesting.

All hail Irma!


Wednesday, January 9th 2013 at 10:08PM
Jen Fad
@ Irma,

...I WILL STILLMAKE THESIGN OF THECROSS.TO NOT DO SO MAKES ME UNCOMFORTABLE BECAUSE I SEE THIS AS NOT SHOWING MY RESPECT. ...

Irma you make the sign of the cross out of your sense of guilt.


Wednesday, January 9th 2013 at 10:13PM
Jen Fad
I'm done!



Wednesday, January 9th 2013 at 10:13PM
Jen Fad
Jen, neither of us is anti Christ. I have my own conception of Christ and it's a spiritual conception. A Vietnamese Buddhist teacher, Thich Nhat Hanh has written a book called Living Buddha, Living Christ. Here is an excerpt.

http://www.youtube.com/watch?v=AgHbARy29zo

Wednesday, January 9th 2013 at 10:38PM
Steve Williams

i like nice things, opulence, excess of wives, family and Belief

as many know, i am NOT a bigFAN of europeanChristian paganTimes thought.....

BUT for the sake of History, Scholarship and Science

and with the inspiration of jenFad, scholarship of steve, love of Dr. Boulware and the chanting of sweetIrma

i Must Remind myself that the opulence and EXCESS this SUBJECT concerns is:

---------- 16th Century----age of European Genocide of America and Africa

nothing to do with 1950s Martin Luther King ---- or X noi1961

Giovanni di Lorenzo de' Medici OR-------- popeLeo X was antiChrist to Hans Luder OR------martinLuther

and

Hans Luder OR martinLuther was antiChrist to Giovanni di Lorenzo de' Medici OR popeLeo X ?

and hans protestANTED by nailing his ninety-five theses to the ... church for the practices of the ...... Church of Giovanni di Lorenzo de' Medici--LEO X, regarding baptism and absolution in the NEW WORLD of African and American 'nonEuropeans' -- heathens?

SO

Hans Luder----1517 Protested the inCLUSION of nonEuropean People into paganChristenDOME by the Expansion ..."in the NAME of latinJesus" carnage theft and plunder of the nonEuropean Societies..........for pure OPULENCE and DECADENCE without germanicPagan inClusion

THIS MY fellow Writers is why we stay back or 'black'

wrong Comprehension of vile and filthy period of time......


Thursday, January 10th 2013 at 9:02AM
powell robert
Dang!! Robert how did you get all of that about ((Church of Giovanni di Lorenzo de' Medici--LEO X)) from G.B's Blog topic?

You're just a walking encyclopedia!
Thursday, January 10th 2013 at 9:49AM
Cynthia Merrill Artis
/*
Ya know Cynthia, Brother Robert (Imam) Powell is simply one BEAUTIFUL DUDE, (As WE ARE TOO)! I am always encouraged to know more about many things...the scholars here at BIA are some of the best and brightest minds that I have encountered in all my years (why do we bicker and fight one another?)... Why aren't we nominated for the senate and other prominent positions of state? It is we they are supposed to serve, after all. We're not supposed to know that, yes? We were supposed to lose our identities, and forget our cultures, our names, our place on this Earth, yes? They have actually not forgotten - but thought WE DID!

Knowledge cannot be kept in confinement, it cannot be contained, and it cannot be an indulgence. Oh yes, a vile and filthy epoch indeed, 1517 or 2017, does it really matter? Look around you... Anyone remember the seige, assault, and germ-warfare of 1492 on these shores from across the sea? Yeah, it happened in Africa too...as it did and does in many parts of the world that have received and faced invaders and marauders.

The question is - HOW DO WE MAKE IT BETTER? How do we make it stop? Do you think more and more exposure of the truth from the Old to the Young? Well, if not, it's a damn good start...

Peace and Love,

Greg.
*/

Thursday, January 10th 2013 at 10:30AM
Gregory Boulware, Esq.
I agree... and yes I have said to Robert he is wise and full of scholarship... And I adore his rants and tantrums as well.

Robert has taught me some valuable lessons about the Family of Adam...
And now I am gaining more Enlightenment from you Sirr Brother...

and Peace Be Unto You...
Thursday, January 10th 2013 at 10:46AM
Cynthia Merrill Artis
Irma, now I understand it's the de' Medici family I should be able to find the story.
Thursday, January 10th 2013 at 3:11PM
Steve Williams
please My Lady... please, do not mention that mere child to me anymore....
Robert and G.B. are now my instructors on Enlightenment!!
Thursday, January 10th 2013 at 3:25PM
Cynthia Merrill Artis
(THANKS BROTHER RABBIT)

STEVE, IT WAS A WILE BACK AND THEMAIN THING I REMEMBER IS THEY WOULD ALWAYS GO TO LIGHT CALDLES AND PRAY AT A CERTAIN TIME...NOW WHAT GETSME CONFUSED IS IF ONE BROTHER SET THEOTHER BROTHER UP NAD DUE TO TIMING GOING OFF THEWRONG BROTHER WAS WOUNDED...THERE WERE SO MANY CHARACTERS IN IT TRYING TO GET THEMOSE DAMAGED DONE WITH IN THEIR CIRCLE AND TH EMONEY TO BUY OFF GOING TOHELL UNTIL ONLY HE TWOBORTHERS IN CHURCH STAND OUT RIGHTNOW. MOSTLIKELY IT WILL BE BACK ON AND I WILL LET YOU KNOW.(SMILE)
Thursday, April 10th 2014 at 6:47PM

I LOVEANYTHING ABOUT CHRLEMAGNE HE WAS INTO EDUCATION AND THE AVERAGE PERSON, NOT VERY KINGLY OR ACTUALLY RELIGIOUSLY, IF YOU KNOW WHAT I MEAN ABOUT HIM BEING A HUMANE PERSON FOR A ROYAL. (SMILE)...BUT HE DID LISTEN TO A FEMALE DID HE NOT?LOL!!!...
Thursday, April 10th 2014 at 6:47PM

AND WE CAN LOOK AT THIS AS TRYING TO IN FORCE THE LAWS OF MOSES OR TRYING TO AVOID THE DEADLY SINS OF WHAT IS IT GLUTTENY AND WHAT ELSE...BECAUSE THEY ARE BROKEN DOWN TO SOCIAL, MORAL, , RELIGIOUS ORDER AND A LOT OF THING WE MUST LIVE BY...THEY WERE ALL PUT THER FOR SPECIFIC REASONS AND WE NEVER SEEM TO COVER THIS WHEN WE TALK ABOUT THE COMMANDMENTS OR THE DEADLY SINS...THEN PEOPLE TOOK THEM SERIOUS AND TRIED TO GET AWAY FROM IT BY HOOK OR CROOK WHILE AT THE SAME TIME OBEYING THEM....EXAMPLE...WHEN THEY DID THE KEEP SUNDAY HOLY...YOU COULD BE FINED FOR LAUGHING ON SUNDAY, PLAYING AND ONCE PRESIDENT GEORGE WASINGTON WAS FINED FOR RIDING HIS HORSE ON A SUNDAY...IT WAS A NATIONAL EMERGANCEY THAT HAD HIM DOING THIS BUT IT WAS NOT A GOOD ENOUGH EXCUSE FOR VIOLATING THAT COMANDMENT. EVEN FOR OUR PRESIDENT! LOL (SMILE)
Thursday, April 10th 2014 at 6:47PM

@ STEVE, WHEN I FIRST LEARNED ABOUT MARTIN LUTHER IN AHIGH SCHOOL HISTORY CLASS WHAT DREW MY TOTAL INTEREST IN IT WAS THE WORD GERMANY. ANYTHING RELIGION WISE I ALWAYS ASSOCIATED WITH ROME. (SMILE)
Thursday, April 10th 2014 at 6:47PM

OH AND THEN I FELLIN LOVE WITH THE m FAMILY, THE BANKERS AND WHAT EVER MADE MONEY AND COULD BUY FABLOUS GIFTS FOR THE POPE.I LOVE THIS ERA IN HISTORY BECAUSE I CAN ALWAYS PICTURE IT IN SUCH GLOURIOUS COLORS AND SO BUSY IN MY MINDS EYE. H2 DID COVERAGE ON THE TWO BROTHERS IN THIS FAMILY WHO WERE SUPPOSE TO GET KILLED IN THE CHURCH AND ITS BACKING FIRING AND IS TIED INTO THIS ABOUT LUTHER.(SMILE)
Thursday, April 10th 2014 at 6:47PM

...AND, STEVE LIKE GREG STATED IF WE JUST CHANGE THE DATES AND PUT 2013 THERE AND MOVE ITS DATES UP HERE WHERE WE ARE...IT IS LIKE A BACKTO THE FUTURE, RIGHT? OF THE MORE THINGS CHANGE THEMORE THEY STAY THE SAME?(SMILE)

DID YO SEE THE PROGRAM RECENTLY THAT TOOK A TRIP INSIDE THE VATICAN...I BELIEVED HTE NARRIATOR WHEN HE SAID NO ONE REALLY KNOWS HOW MANY PRICELESS TREASURES ARE THERE, BECAUSE THEY ARE JUST THERE. IN A SENSE DOINGNO ONE ANY GOODJUST HORDING!!!...

WHY DID THE POPE PARDON HIS BUTLER COULD BE THE ROLE OF THE TWO BROTHERS, SINCE SOME BODY WANTS TO KNOW WHAT ROLE TESE TWO BROTHER PLAYED IN THE SCEME OF THINGS. PAST FITTING RIGHT INTO OUR PRESENT AND WITH GREED / BRAIN WASINGS(?)AS THECOMMON VARIABLE AND PACKED FULLOF ACTIN.LOL. (SMILE)
Thursday, April 10th 2014 at 6:47PM

YES STEVE, AND THEY CONVENTIANLY LEFT OUT THIS ALL STARTED OVER A MALE PROSTUTITION RING SAID BEING RUN FROM THE VATICAN BEING LEAKED AND TIES TO THIS BUTLER...MAYBE HIS REWARD FOR TAKING THE FALL...BUT I AM SURE THEY WILL NOT ALLOW THIS TO DIE NOT WITH ALL OF THIS GOING ON...IT IS ALWAYS THE COVER-UP THAT BRINGS ONE DOWN IN TH ELONG RUN. (SMILE)
Thursday, April 10th 2014 at 6:47PM

LOL, AND PERFECT FOR THE TOPICOF THE BLOG AND HOW THINGS HAVE NOT 'CHANGED'. (SMILE)

WHICH FITS THE "INDULGENCE"MOST THE POPE OR BUTLER, STEVE.GREG,JEN, JAKE???
Thursday, April 10th 2014 at 6:47PM

ME, "I" BELIEVE ONE OF THE GREATES INDULGENCES IS TO BELIEVEIT IS BETTER FOR SOMEONE, SOME THING, SOME PLACE BE RESPONSIBLE FOR ONE'S ACTIONS (BUT I HAVE NO IDEA WHO SOULD GET THE CREDIT FOR THE 'INDULGENCE" THE TEACHER OR THE STUDENT?) example, AS DOC STATED ABOUT GOING TO CONFESSION...CONFESSION IS REQUIRED SO I WOULD GO TO CONFESSION (AS A CHILD AND LIE),HELL WHAT KIND OF 'SIN'COULD I BE COMMITING, BUT I DID NOT WANT TO GOTO HELL BECAUSE YOU MUST GOTO CONFESSION TOGET COMMUNION AS BEING PROPER AND REQIRED.

AND, I ALSO AGREE WITH DOC ON WE ARE ALL OF OUR LIFE'S EXPERIENCES, BECAUSE ALTOUGH I NEVER WILL GO TO ANOTHER MASS AS BEFORE...WHEN EVER I PASS A CATHOLIC CHURCH, ATTEND A FUNERAL, AN AMBLANCE OR CAR WITH A DEAD BODY IN IT PASSME, I WILL STILLMAKE THESIGN OF THECROSS.TO NOT DO SO MAKES ME UNCOMFORTABLE BECAUSE I SEE THIS AS NOT SHOWING MY RESPECT.(SMILE)
Thursday, April 10th 2014 at 6:47PM

@STEVE, HOW IRONIC WE ARE ON THIS VERY POST AND ARE ABLE TO BE ACTUALLY USED BY JEN AS EXAMPLES OF GREG'S POINT OF NOTHING HAS CHANGED AS FAR AS THE NEED FOR REFORMATION IN 2013...

I WILLNOT BEJEN'S JUDGE (SHE CAN BE HER OWN JUDGE) ONLY USE HER HAVEING DONE THIS SAME EXACT THING ON EVERY BLOG THAT HAS SOME VERSION OF FREEDOM OF SPEECH AND FREEDOM OF RELIGION ON IT IN ORDER TO CONTINUE TO REMIND US WHY INDULGENCE WAS NOT A ONE SIZE FITS ALL AS LUTHER PUT HIS LIFE ON THE LINE TO POINT OUT, ON TOP OF THERE IS NOT NEED FOR PEACE ON EARTH GOODWILL TO MANKIND BECAUSE WITHIN MANKIND ARE SOME WHO AREDIFFERENT THEREFORE DEFICIENT...

NOW LETS SEE HOW MANY LAWS OF MOSES/ GOD'SDID JEN BREAK JUST TO HAVE SHORT TERM PLEASURE FOR LONG TERM PAIN IN H-E-LL...OOPS SHE MUST FIRST PASS OUTOF PERGUTOR...

THE 2ND COMMANDMENT(CATHOLIC VERSION) ...DO NOT TAKE GOD'SNAME IN VAIN.
THE 8TH, DO NOT LIE.
THE 10TH, HONOR YOUR NEIGHBOR'S GOODS.

AND, FOR GOOD MEASURES I WILL THROW IN THE 'GOLDEN RULE'...TREAT OTHERS AS YOU WANT TO BE TREATED. (SMILE)

NOW A LITTLE TEST OF BEING WITH BUDDHA NATURE...BUDDHA NATURE: HAVING THE POWERS TO DO RIGHT OR TO DO WRONG...

OOPS...

BUT THEN I WILLHAVE TO MAYBE TAKE BACK ALL OF THIS IF STEVE PUTS HIS EGYPT VERSE SITE WWW HERE SHOWING HOW JEN AGREED WITH EVRY THING STEVE HAD TO SAY THEN COME OVER HERE AND THROW HIM UNDER THE BUS LIKETHIS...
Thursday, April 10th 2014 at 6:47PM

@ANYONE...

HAVE YOUEVER SEEN A MOVIE WHERE A PERSON KNOWING HE/ SHE IS DYING AND ASKS FOR A PRIEST...WELL WHEN ONE GOES TO CONFESSION AND IS NOT AT DEATH'S DOOR THEN YOU WILL BE GIVEN PENACE LIKE SAY SO MANY HAIL MARYS IF YOUR SINS ARE NOT TOO BAD,LIKE MAYBE HAVING SKIPED A CONFESSION SESSION OR TWO...

ANY WAY IF YOU ARE AT DEATH'S DOOR THEN THIS KIND OF CONFESSION WITH THE PRIEST YOU WILL SEE HIM SKIP THE DOING PENANCE PART AND GIVE YOU ABSOLUTION AUTOMATICALLY...THIS IS CALLED 'LAST RITES' AND YOU GET STRAIGHT TO PERGATORY...WITH CATHOLICS WE DON'T GO STRAIGHT TO HELLOR TO HEAVEN WE MUST MAKE A LITTLE STOP OVERIN PERGATORY...OUR FAMILY AND FRIENDS HELPUS GET OUT BY PRAYING FOR US...NOW HERE IS SOMETHING MOST PEOPLE DON'TKNOW...IF NO PREIST LIKE IN A THIRD WORLD NATION (YOU KNOW WHER NO ONEIS GOING TO TELL) A NUN CAN GRANT YOUR YOURLAST RITES...AND ALL OF THE DUTIES OF A PRIEST...THE SAME WAY IF YOUR PARISH PREIST IS MARRIED AND THE MEMBERS LIKE HIS SO MUCH AND WILLNOT TELL IT HE CAN REMAIN A PRIEST WITH NOT FEAR OF GETTING EXCUMINACATED AND NO LONGER CAN BE A PRIEST...

KIND OF IRONIC AND I GUESS MORE EXAMPLES OF INDULGENCE IS A PRIEST CAN GO OVER AND OVER AND OVER FOR TO CONFESSION FOR RAPING A SMALLCHILD BUT IF CONFESSING HE IS HAVING s*x WITH A FULL GROWN AGREEING FEMALE...HE WILL BE EXCUMMICATED...!!!NOW I REMIND YOU THOSE LIKE JEN DON'T SEE THIS AS EVEN A S-I-N!!!AND ANYONE WHO DOES IS AN ANTI-CHRIST OUT TO DISTROY CHRISTIANITY DISPITE CATHOLICS DON'T CALL THENSELVES CHRISTIANS...NOW MAY BE WHEN JEN IS CATHOLIC LONG ENOUGH SHE JUSTMAY CHANGE HER MIND OR MAYBVE SINCE SHE IS NOW CATHOLIC SHE MAY GET A CHANCE SINCE SHE HAS A SON TO GET TO MAKE UP HER MIND (PRIEST ARGETTING ARRESTED FOR RAPE HER NOW VERY OFTEN) IF THIS IS WRONG OR NOT ..

OH, AND WHAT IF HER SON TURNS OUT TO BE GAY..OR DO LIKE SHE JUST DID AND CHANGE HIS RELIGION????????????????????????????????THESE THINGS ARE EXTRA HARD ON CONTROL FREAKS... OH WELL MAYBE THESE ARE SOME OF THE REASONS 'INDULGENCE' BEGAN IN THE FIRST PLACE TO COVER THINGS / CRISIS LIKE THESE... FOR A FEE.(OTFL) (SMILE)

LOV YA ALL...
Thursday, April 10th 2014 at 6:47PM

HERE IS WHY JEN DEFIND NDB AS TEACHING ANTI-CHRIST...HERE IS OUR BEIEF ABOUT RELIGIONS:DEPENDING ON THE USE OF ORGANIZED RELIGIONS, RELIGIONS CAN BE A DEMONIC FORCE.RELIGIONS SHOULD BRING PEOPLE TOGATHER BUT CAN BE EXPLOTED BY SOME TO CREAT GREAT SCHISM BETWEEN PEOPLES.AND NOTHING CAN BE MORE UNFORTUNATE BECAUSE RELIGIONS SHOULD BE FOR THE PEOPLE AND FOR HAPPINES FOR PEOPLES AND NOT TO CAUSE SPIRITUAL DISSATASIFACTIONS.

THE FOUNDERS OF THE WORLDS MAJOR RELIGIONS--SHAKYAMUNI, ABRAHAM, JESUS, MOHAMMED AND CERTAINLY NICHIREN DAISHONOIN ALL WORKED FOR THE SPIRITUAL SALVATION OF TH EPEOPLES AMID PERSCUTION AND FIERCE OPPOSITION. THEIR EFFORTS SHOWED PEOPLE NEW, COMPASSIONATE WAYS OF LIVING. IF THESE LEADERS HAD MET TOGATHER, THEY WOULD HAVE QUICKLY REACHED A CONSENSUS ABOUT THE BEST WAY FORWARD FOR HUMANITY.

TODAY, OF COURSE, IT IS POSSIBLE FOR THE FOLLOWERS OF THESE TEACHERS TO SPEAK WITH ONE ANOTHER, FIND COMMON GROUND AND WORK TOGATHER TO SOLVE THE FUNDEMNTAL PROBLEMS PLAGUNG HUMANITY.

OF COURSE, BUDDHISM AND OTHER RELIGIONS HAVE DIFFERENT VIEWS ON CERTAIN ISSUES. ULTIMATELY, ACCORDING TO THE NICHIREN BUDDHIST VIEWPOINT, TH EVALUE OF ANY RELIGION DERIVES FROM THE EXTENT TO WHICH IT LEADS PEOPLE TO LIVE LIVES OF COMPASSION AND HELPS THEM FOSTER THE COURAGE AND WISDOM TO CONTRIBUTE TO THE WELFARE OF THE LARGER COMMUNITY.

WHEATHER NICHERN BUDDHISTS BELIEVE IN GOD CAN BE YES OR NO. IT ALL DEPENDS ON ONES DEFINITION OF "GOD". CERTAINLY, THERE IS A KINDSHIP BETWEEN THE ONE GOD( AS DEFINED BY THE BELIEF OF JUDAISM, CHRISTIANITY AND ISLAM)AND BUDDHISM'S CONCEPT OF "MYSTIC LAW"

THE MYSTIC LAW, NAM-MYOHO-RENGE-KYO, GIVES RISE TO ALL PHONMENA IN THE UNIVERSE, FROM THEGALAXIES AND PLANETS, TO THE WATER AND TREES AND EACH OF US. THE SAME POWERS THAT CREATES THE STARS LIE WITHIN US, WITH EVERY HUMAN BEING EQUALLY HAVING THE POTENTIAL TO LEAD A LIFE OF ULTIMATE FULLMENT- TO OVER COME ALL OBSTICLES AND CHANGE ALL HARDSHIPS INTO JOYS.

YES TO JEN THIS IS ANTI-CHRIST BELIEFS...(SMILE)
Thursday, April 10th 2014 at 6:47PM

@robert, THANKS FOR SAYING THE NAME "D MEDICI" THEY ARE THE 'M FAMILY' I WAS MENTIONING ON TEH BLOG AND NOW STEVE WILL MAYBE BEBETTER ABLE TO FIND WHAT HE IS SEEKING ABOUT THE 2 BROTHERS I MENTION ON THE BLOG.

@DOC, I KEEP TRYING TO GET ROBERT TO GIVE US MORE ENLIGHTEMTN ABOUT HIS FAITH LIKE HE USE TO DO AS WELL AS JAKE USE TO DO ON THE SITE, BECAUSE LOGIC SAYS...

'WHEN WE HAVE ONLY ONE (OUR OWN) SIDE OF AN ISSUE,WE REMAIN LOCKED IN OUR OWN PRIVATE WORLD OF I-G-N-O-R-A-N-C-E". THIS IS WHY DIALOGUE IS SO , SO VITAL FOR PEACE ON EARTH, GOODWILL TOWARDS MANKIND.(SMILE)
Thursday, April 10th 2014 at 6:47PM

@ STEVE, GRAET AND ISN'T UNITY THE BEST GOING??/LOL!!!..

@ A-L-L
I-N-D-U-L-G-A-N-C-E" V. LUTHER CAN BE SEEN IN NICHIREN BUDDHISM V. THEORIGINAL BUDDAH AS WELL...BECAUSE THE ORIGINAL BUDDAH WAS A MAN AND HE PREACHED ON THIS AS RELATED TO ALLHUMAN BEINGS ARE EQUAL AND MUST BE RESPECTED FOR THIS WHICH GOT TURNED INTO THE 'INDULGANCE' OF IT WAS BETTER TO PUT THE INEQUALITY IN IT AND MAKE HIM A GOD AND I AM TELLING THE TRUTH, THE GOD PART CAME ABOUT WHEN PEOPLE LEARNED IT WAS MORE MONEY TO BE MADE BY SELLING THE IMAGE OF BUDDHA (WE KNOW AS TEH FAT BELLY BUDDHA) AS BEING A GOD...BUY A FAT BELLY BUDDDA AND IT WILL PROTECT YOU FROM ALL_________YOU DID NOT LIKE ANDYOU COULD GIVE PRAISE IF THINGS TURNED OUT RIGHT AND DAMN HIM IF JUST THE OPPOSIT HAPPENED AND IN THE MAIN TIME YOU COULD DO WHAT YOU WANTED TO DO AS IN INDULGERING WITH OUT FEAR...
NDB STILL HAS THE ALL HUMANS ARE EQUAL AND MUST BE RESPECTED FOR IT...BUT IT SAYS ONLY YOU ARE RESPONSIBLE FOR THE CAUSES YOU MAKE AND ALL OF THE EFFECTS (THE RESULTS THAT COME FROM THEM BE YOU LIKE THEM OR NOT...AND AS GREG SAYS...THE TRUTH CAN KILL YOU OR FREE YOU AS IT IS ALL WITHIN YOUR ENDLESS POWERS TO OVER COME PROBLEMS THAT ONLY YOU THE INDIVIDUAL IS THE ONLY EXPERT ON ... (SMILE) ALL BUDDHISMS NO MATTER WHAT NAME THEY COME UNDER OR THEIR BELIEFS ALL BELIEVE IN THIS TEACHINGS OF THE ORIGINAL BUDDHA...

ALL OF THE SUFFERINGS OF MAN KIND ARE ALL DO FROM BEING BORN...GETTING SICK...GROWING OLD...AND DEATH. THESE THINGS ALL COME FROM BEING BORN AND HAVING THINGS IN LIFE GOING OUT OF BLANCE BEFORE WE DIE. (SMILE)


AND THE GOING OUT OF BALANCE ONLY MEANS OUR LIVES CHANGES ( THE UPS AND DOWNS IN LIFE) DUE TO THE CAUSES MADE AND THE EFFECTS OF THESE CAUSES...BUT WE STILL HAVE UNLIMITED POWERS TO TURN ALL OBSTICLES INTO JOY AND AGAIN JOY IS THE INDIVIDUAL IS THE ONLY EXPERT ON...example, THIS IS WHY I DON'T LIKE PINEAPPLE BUT I DON'T TURN AGAINST PEOPLE WHO LIKE IT...MY DAUGHTER IS ALLERGIC TO SHRIMPS AND SINCE I AM NOT AND SHRIMP IS ONE OF MY FAVORITE FOODS, SHE DOES NOT TURN AGAINST ME BECAUSE OF THIS IN THE SAME WAY WE LOVE AND RESPECT EACH OTHER DISPITE SHE HAS CHOSEN TO BE A JEHOVAH WITNESS OVER BEING CATHOLIC AND I HAVE CHOSEN TO BE A NDB OVER BEING CATHOLIC AS WELL, BEING A DEVOT CATHOLIC WAS AN OBSTICLE FOR BOTH OF US AND WE CHOSE NOT TO LEAVE IT TO ONLY PRAYING BUT TURNED IT IN TO ACTIONS BY NO LONGER FEARING GOING TO HELL FOR BEING THE BEST PERSONS WE COULD BE BECAUSE WE ARE THE ONLY 'EXPERTS' ON OUR SELF W-O-R-T-H..

SOME CALL THIS ANTI-CHRIST..SHE AND I CALL IT BEING HAPPY, SAFE AND SECURE SINCE LIFE IT FAR TO SHORT TO DO LESS. (SMILE)

GREAT, GREAT POST BROTHER GREG AS ALWAYS.LOV YA A-L-L...
Thursday, April 10th 2014 at 6:47PM

@DOC. PROMISE I WILLNOT DO IT AGAIN, I KNOW THEPOWERS OF THOSE BEE STINGERS.LOL!!! (SMILE)
Thursday, April 10th 2014 at 6:47PM

@GREG, I DON'T BELIEVE THE BLOGS THAT SEEM TO BE ABOUT ARGUEING, NOT BEING ABLE TO GET ALONE IS EVEN ABOUT EITHEROF THESE THINGS AND I WILL USE JEN'S COMINING ON YOUR BLOG HERE AS A PERFEST EXAMPLE OF THIS...REMEMBER JEN TRIED TO INSULT ME WHEN DHE FIRST CAME ONTO YOU BLOG??? AND NOW HAVE LOST ALL INTEREST IN A BLOG SHE CLAIMED TO BE SO INTERESTED IN AND WANTED TO CONTRIBITUE TO????...

AND HOW SHE NOW HAS COME BACK AT ANOTHER BITE AT THE APPLE TO THROW THE BLOG OFF BALANCE BY ONCE AGAIN SENDING OUT AN INSULT TO ME...AND SHE ALWAYS DOES THIS IN THE "NAME OF GOD"? NOW PLEASE PAY ATTENTION TO HOW YOU MENTIONED ABOUT THE GERM WARFARE AND THE POLITICIANS?

WELL LIME JEN'S PURPOSE THE POLITICIANS COME OUT AND THROW THEIR PERSONAL ROCKS FOUND UNDER THEIR OWN THEY HAVE BEEN HIDING UNDER TO TRY AND GET US TO OVER LOOK IN THE NAME OT THE ALMIGHTY $$$$$$$, HATE AND DIVISION TO TRY AND MAKE SURE WE DON'T MENTION TO THEM ABOUT WE CAN KILL OUR CHILDREN BY BUYING OUR TAXS PAID ON THOSE FOODS AND DRINKS AND MEDS THAT ARE KILLING US...MELONS, SPINACH AND A HAMBER AT A FAST FOOD PLACE IS NO DIFFERENT THAN THE JENS AND THEJAKES PATING EACH OTHERON THE BACK (LOBBYING) FOR ONCE AGAIN TRYNG TO THROW OFF A VITAL AND POSITIVE AND EDUCATIOANL BLOG LIKE THIS ONE IS...

JEN AND JAKE HAVE NO MORE INTEREST AND THEY WERE THE FIRST ONE TOCONTRIBUTE TO YOU POST...THIS IS THE SAME TING THAT AHPPEIED TO THE BLOGOF STEVE'S THAT I MENTIONED AND JAKE HS GONE SO FAR AS TO MOVE ONE OF HIS WHOLE BLOGS ONTOONE OF MY BLOGS WHEN HE THOURGHT I HAD NO INTEREST INIT...WHEN AT THETIME I WAS NOT HERE AT ALL AS I WAS IN BED BEING SICKFORM MY CANCER...OH NAD BY TEH WAY I CONLD NOTMENTION THIS BECAUSE JAKE HAD GIVEN ME ORDERS TO NOT MENTION MY CANCER DISPITE I HAVE A BLOG ON IT I CREATED FOR MEMBERS TOHLEPTHEM NOT FEAR CANCER OR TOKNOW WHAT TO EXPECT IF THEY EVER HAD IT TO HAPPEN TOA LOVED ONE TAHT IS THAT CANCER ISSOMETING THE HAPPENS AND THERE ARE GREAT TREATMENTS OUT THERE...ANY WAY JUST HAD TO SHARE WE AS HUMANS CAN OVER COME ANY OBSTICLES OUT THERE TRYING RTO STOP UNITY AND LEARNING AND TEACHING AND NOT NECESSARYLY SOMETHING TOFEAR AS GOING TO HELL FOR DOING EVEN IF IT COMES UNDER THE NAME OF THE ANTI-CHRIST...AS WELL AS COMING IN THENAME OF THEFATHER, THESON AND THE HOLEY GHOST..(YOUSEE CATHOLICS UNLIKE CHRISTIANS SAY THESE THREE IS THE ONLY TO GET INTOHEAVEN IS TOBELIEVE IN A-L-L THREE NOT JUST ONE.(SMILE)
Thursday, April 10th 2014 at 6:47PM

Blogs Home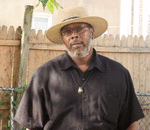 gregory boulware, esq. just commented on a blog entitled '~ "usurper" - 'the truncated miscegenation of lord othello, venetian warlord' ~'.
10:28AM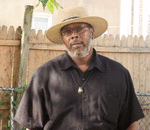 gregory boulware, esq. just commented on a blog entitled '~ "the dawn of rule" ~'.
10:27AM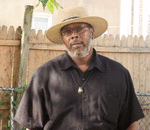 gregory boulware, esq. just commented on a blog entitled '~ 'isle manhattan' – "the changeling, loup garou": part three: 'bowery of the crimson frock' ~'.
10:23AM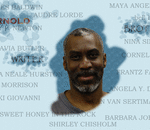 arnold pettway just posted a blog entitled 'arnold's voice'.
10:43PM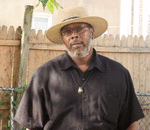 gregory boulware, esq. just posted a blog entitled '~ 'isle manhattan' – "the changeling, loup garou": part three: 'bowery of the crimson frock' ~'.
11:53PM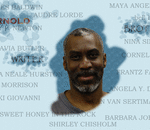 arnold pettway just edited his profile.
04:41PM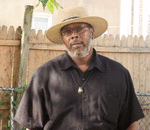 gregory boulware, esq. just posted a blog entitled '~ "europe's black king(s) and queen(s)" ~'.
02:45AM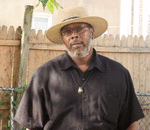 gregory boulware, esq. just commented on a blog entitled ''fairmount' - willis samuel investigations pt. 6: ~ "without a trace" ~'.
11:14PM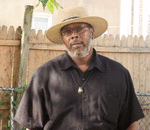 gregory boulware, esq. just posted a blog entitled ''fairmount' - willis samuel investigations pt. 6: ~ "without a trace" ~'.
11:02PM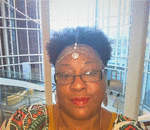 sharran taylor just joined a new club (the chantler book club).
12:21AM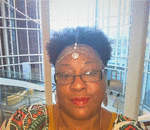 sharran taylor just joined a new club (god and authors).
12:21AM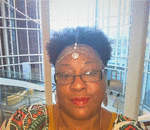 sharran taylor just became a new member.
12:05AM
>> more | invite friends