A woman is the most beautiful creature on the face of the Earth. A woman's body is the most beautiful creation God gave to a man and a man should always respect the mind of a woman. A man should never degrade a woman, a woman is God's gift to man. A woman is the most sweetest creature, loving, warm, and gentle. If it wasn't for a woman man would not exist. A woman was made for a man to treat her like a queen. Equal companionship in a relationship, a woman is truly a special creature. She may have always been a little bit stubborn, but her femininity stays oh, so strong. Respect, respect, respect women of all race for she is the mother of the Earth. She is the rose that blooms in the springtime. She is the wind that blows up against your face. She is the ocean, untamed, she is like no other creature on the face of this Earth for she is woman and she can achieve anything she sets her mind to. There is no goal that she can't reach. There is no obstacle that she can not overcome, she is a woman.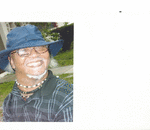 Posted By: david Cook
Tuesday, August 21st 2012 at 1:26AM
You can also
click here to view all posts by this author...