In the beginning there was only one color, black. There was no other color but black. One of us finally knew the truth about our culture and about where we come from. The black man was the first man upon this earth, make no doubt about it. Every other race was born from him.Know your history it is the most important thing in the world. You have been put down and beaten into the ground. It is time for you to awaken out of the deep sleep you are in. It is time for you to come out of the amnesia and know who you are, then you can know where you're going. It is time for all of us black people to realize that we are the most talented, gifted, creative, and intelligent people upon this earth. We as black people must take pride, dignity, and self respect within ourselves.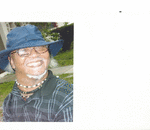 Posted By: david Cook
Saturday, August 18th 2012 at 1:11AM
You can also
click here to view all posts by this author...