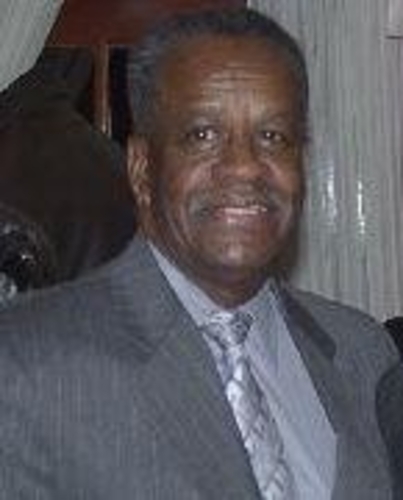 PRLog (Press Release) - Aug 07, 2012 - National News – Don Durant host of Living, Caring, Learning and Sharing Airs Relationship Makeover Show. On this special segment you will Learn how you will be able to get up in the morning when he has kept you awake all night. Fighting, arguing, and disagreements mount up to a point, and in these instances it is where those you must take a new and fresh look at your relationship. Tune in today @ hlttp://blogtalkradio.com/don-durant
About Radio show: Show is online daily @
http://blogtalkradio.com/don-durant
- (Living, Caring, Learning and Sharing)
About: Don Durant
Don Durant is an experienced sales professional with a long track record selling advertising in major media. Writer of newspaper and magazine articles focused on diverse subject matter: Romance, Relationships, Women empowered, Life, Living and Surviving. These subjects discussed regularly online @
http://blogtalkradio.com/don-durant
- (Living , Caring, Learning and Sharing).
Don Durant has become known for writing stories not only from his heart, but taken from the heart of his subjects. Page turners, which cut to the chase, where the characters become the action, and the story comes from life. He is unafraid to delve into the cavernous area of a story, and find the unpredictable twists that keep readers glued to the pages of his novels.
He is an Award winning writer: Nassau County, African American Committee in Literature. He was a participating finalist in the 2005 Writers Digest Self Published book category. He successfully wrote eight novels and one non-fiction book, in a three year span. The uniqueness that separates him from the pack is he writes close to the heart. Always about someone he has encountered. Displaying in his writing the vulnerable sides, the tender sides, as well as the insensitive sides of character personalities.
On a quick glance, his novels waste no time in getting to the nuts and bolts of the story, but it is not long into the story, when you find so many underlying darker and lighter sides. Don't mistake Mr. Durant as a genre writer. His novels, crash the barriers, from terrorism, love and relationships, to murder mystery. He breaks the rules, as he brings his reader deep into the twists of his story lines.
To Protect and Serve, Terrorists take over a building in Long Island City, NY, as two rogue New York cops, work to foil the plot. I was dismayed by the absence of any major written work dealing with the societal entrapments which can so easily ensnare the unsuspecting into the court system.
This led me to write There's No Place Like Home, a novel that explores the ease by which the innocent becomes the accused. "With one non-fiction book to my credit, and several novels. Each person we encounter represents a story which is being lived and waiting to be told." Don is able to speak to various audiences, and is called upon to speak at schools and mentoring programs. He is a highly requested Public speaker, at luncheons, book club meetings, organizations, and church gatherings.
He was identified by the Cosby program for his stage writing, and was a recipient of the Nassau County-African American Committee Award for Literature. Author of seven Off-Broadway plays. The plays run the gamut from Gospel, and Comedy, to Drama, and Musical. Directed a play, SPEAK OF THE DEVIL, by Ms. Elaine Petrie, with the renowned Gospel Superstar, DONNIE McCLURKIN, as Musical Director.
He was also favored to direct two plays THE ERUDITE, and ANOTHER ONE GONE, written by Pastor SPURGEON CRAYTON, recently retired from the Mt Ollie Baptist Church in Brooklyn, New York. And IT'S SO NICE TO BE CIVILIZED, by Author, and Soap Opera Star, Ms. MICKI GRANT, at John Jay College, in New York.
These plays ran in off-Broadway theaters, to rave reviews. Several of my original works were presented at the Black Spectrum Theater in Queens, New York, and in Off-Broadway venues such as, The Carter, The Lambs, The Westside Arts Theater, The Quaique Theater, and other popular NYC Off-Broadway locations. Writing a book turned into a labor of Love. (Most recently he received Awards of Recognition from Hempstead In The Hub at the Hempstead African American Museum.)
To view our entire catalog of archived radio shows log on to
www.blogtalkradio.com/don-durant
To view show on Relationship Makeover log on to
http://www.blogtalkradio.com/don-durant/2012/08/08/living....
For interview inquiries you may log on to
www.blogtalkradio.com/don-durant
and contact us or email us via prlog press wire.
Posted By:
Thursday, August 9th 2012 at 8:12AM
You can also
click here to view all posts by this author...