She said she loves me, but i wonder, does she know the meaning of love.Mankind and woman have abused and misused real love. This is a crying shame that God gave to his beloved son , he died for the world because he loved us so much. He gave his only begotten Son to die, to suffer like no other God. No man will give up his only begotten son to die for man, but you are above mankind,for you are the author and creator and there is nothing you cannot do. She said she loves me but i wonder can she comprehend the true meaning of love. Love is one of the most precious gifts God gave mankind.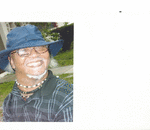 Posted By: david Cook
Tuesday, July 24th 2012 at 1:13AM
You can also
click here to view all posts by this author...