The day was very beautiful, I had this certain peace all day long. Seem like nothing bothered me. It was joyful, happy and very peaceful. I wish all days could be like today quiet, quiet nobody bothering you. Sometimes I wonder, why do we let the little things in life get next to us. Why do we allow the little things in life mess up our whole day? When we get up in the morning time everything can be going so wonderful and then the least little problem comes up and mess up our whole day. It tends to make us angry, cussing, fussing, doing all kinds of things outside of our character, because of that one little, little problem that we allow to come into our lives. God said "let peace be still". You don't have to let nothing come into your life and let it upset your whole day.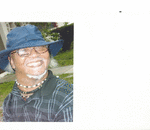 Posted By: david Cook
Thursday, May 31st 2012 at 7:18PM
You can also
click here to view all posts by this author...