Home > Blogs > Post Content


We put our lives on the line and we with do it with honor, courage, commitment, and fortitude. It is not easy leaving our love ones, nor does our bravery always consume us, there are times we lay down at night and allow our salt laced tears to soak our pillows. But you will never know it, because when that sun pops up over the horizon, it's the back to the battle. Today I may look to my left or my right and see a familiar face, but tomorrow that same face may become a memory. Often I have been asked the questions, "What were you fighting for? Why are you fighting? Do you even know why you were there? Some would expect my answer to be "freedom", some expected me to say "oil", some expected to hear "defending my country" but the truth is… it was none of those reasons at all. The reason I was prepared to lay down my life was because of the man or woman next to me. See, the reality is, 90% of the soldiers don't even want to be in Iraq, Iran, Pakistan or Afghanistan, but they do it with pride and honor while understanding that it may be at the expense of their own lives. So at the end of the day, whether white or black, yellow or brown, if I could do anything to ensure my fellow brothers and sisters lived another day , had the opportunity to see their families again or could simply be at peace for just a moment, I did it. I did it because I knew in my heart they were doing the same for me. Some made the ultimate sacrifice while committing themselves to the cause. To you my fallen brothers and sisters, I say thank you… your dedication will never be forgotten.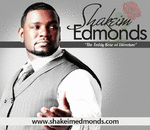 Posted By: Shakeim Edmonds
Sunday, May 27th 2012 at 12:43PM
You can also
click here to view all posts by this author...
VERY NICE WORDS thank you ,,,,as a marine I find it hard in these times because there is something the US doesn't want the world to know and that is how the really treat there vets when they come home ,i did 4 years as a combat marine and I was station in 29 palms combat center in 1977 EL TORO IN THE MIGHTY OC 0311 unit 164 knight riders !

I made it because of my pt strength and my ability to talk ,,THE NYC SIDE CAME OUT
you should see the vets that cant get meds , or treatment ,or housing ,or a job ,,its hard out here for the vets ,,,i was a combat marine but I had a job on base building base housing and logistic I learned how to read blue prints and carpentry when i got out I started my own business and grew from there ,there are vets today that are in real need of help and the USA has turned there backs on them ,,,they front like they care buy ask the millions that are help less !
Sunday, May 27th 2012 at 2:48PM
DAVID JOHNSON
@ Shakeim,

I was all set to go into the Airforce (paperwork, physical, blood work, did the whole nine) upon graduating from the university, but for some reason at the last minute there were a bunch of other people that bumped me. I was really devastated when the recruiter I had been working with told me that I had been bumped. Most would say it wasn't meant to be, but I suppose if I'd not been so hurt that I'd have still gone in. That experience left a really 'bad taste' in my mouth of the military; however, I really am grateful for the folk like you and your platoon who put their lives on the line and are still doing so even today. It is my prayer that our govt. will do more for our vets.

Do you keep in touch with anyone from your platoon?


Sunday, May 27th 2012 at 5:37PM
Jen Fad

thank you for your courage and dedication

my father and grandfather were COURAGE and DISCIPLINE defined......

and you are correct when you write, ----"oil", some expected to hear "defending my country" but the truth is… it was none of those reasons at all. The reason I was prepared to lay down my life was because of the man or woman next to me"

you are MOST honorable



Sunday, May 27th 2012 at 5:59PM
powell robert
@ Jen,

There are always circumstances that are beyond our control that alter what our desires. Whatever your path is in life, it didn't entail you doing it through the military and that is ok. We all have our own calling and maybe yours was to just be grateful for the solders, encourage the soldiers, pray for us, and be a source of support. Not everyone was destined to be on the frontline, someone has to support the cause, so to that, I personally say thank you. As for the "bad taste", please don't let your experiences leave you with that emotion, some things happen for a greater purpose. Thanks my sister… be blessed.

Monday, May 28th 2012 at 12:38PM
Shakeim Edmonds
@ Powell,
Thank you for appreciating those who serve, it's only an honor when the ones back home are proud of you. I also appreciate you not getting so wrapped up in the politics of the war, but yet you understand it's about the soldier who serves. That's really what it's about for me. I know that the wars don't make sense… (trust me), but when I think about that young guy who is barely out of his teens running around with that bravery in his heart for the purpose of trying to do such an honorable thing, it touches me. So today, I salute him/her because even though their lives are short lived up to this point, they still are willing to risk it all.

Monday, May 28th 2012 at 12:47PM
Shakeim Edmonds
@ Shakeim,

God bless you and thanks for what you stated.


Tuesday, May 29th 2012 at 12:46AM
Jen Fad
Blogs Home