I will start off the poem, but I would like for you to help me write it by adding your parts in the comments section. I will add those to the poem as we go along. (Let's try it, it will be fun)
Whisper to my spirit
Allow me to hear your love, feel your love, to make sure… it's real love
Entrap me within your compassion, marinate me with the essence of your soul
And when I question… let not your words speak, but allow your heart to translate
Create a language that only the gift of love can understand
Let our verbal exchanges have intercourse, allowing the impregnation of stimulating conversation
Together let's give birth to the things we'll laugh over for years to come
Let's fertilize our lives in the ointment of forgiveness, so that each day is anew
Make it our duty to give energy to the sun, for our love will be the stronger force
When the rain comes, let's absorb each other as the earth does the water drops that fall from heaven
Drops that season the new sprouts that come to life created by love
Seasoning them with the goodness of our love
Ease into my inner self, the core of my being like the nourishment sent down from heaven
Mixed with the laughter and the tickle me sillys from both of us
The understanding of the translation spoken in any language
Especially the language of love, mi amore e yo te amo softening my already soft heart
The putty in your hands YOU mold with your love
Thomasena Martin-Johnson
And the mold is love..
endless and forever lasting.
A substance of light, beauty and in the form
perfection.
It is not describable from natures of Spirit
evolved from timeless essence.
A cup of water for a thirst of life.
Breathing a fountain where if I was
I will be anew each time.
When all hearts will love for it is
heaven's own waters--MIISRAEL
And when I drink of the waters, let me thirst more
Not for my own pleasures but for my desires
For with this rhythm of love I dance to my own cords
Creating concessions that make the angels in heaven spring forth
I too, become entrapped in the bliss of heaven
Draining my inner being, until there is nothing left
Let me thirst more, more for love
As it whispers… whispers to my spirit
Shakeim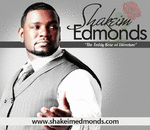 Posted By: Shakeim Edmonds
Thursday, May 24th 2012 at 8:38AM